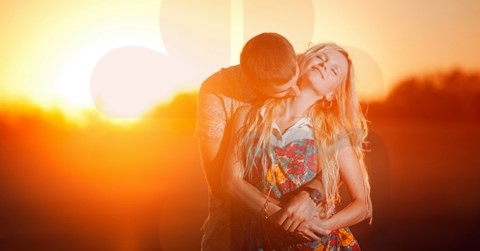 Staying cool on your holiday in Marmaris Turkey has never been an easy task in the summer but during a heatwave it is critical to stay cool in Marmaris 🙂 With the air temperatures scorching over +40C degrees it is not easy, given the fact that most of you come on an all inclusive holiday to Marmaris!
The underlying cause of your fever can be down to your age and physical condition too. On the other hand fever could be caused by long travel in hot vehicles, suntanning or walking during the day. We would recommend to limit yourselves, if not possible to avoid on this holiday. Unfortunately we fall ill on holiday more often than we would wish. This is often referred to as 'leisure sickness', this term invented by Ad Vingerhoets, the Dutch psychologist. This condition is connected to us stopping our work or daily routine and stress when we go on a holiday.
It is true when we finally have time to unwind our stress hormones levels, such as adrenaline and cortisol decrease, leaving our immune system more open to viruses and infections. The good news is as we grow older our immune system has developed more antibodies. So we get fewer colds, whether we're on holiday or not. Finally, that's one aspect of getting older to look forward to.
There are so many ways to keep cool in the heat this summer, we would like to highlight the following tips:
* eating small meals
* taking a refreshing swim or cool shower every couple of hours
* sweating it out or in a gym, as sweating helps to cool the body down
* wear light, white or pastel coloured cotton or linen clothes
* avoid alcohol and caffeine because it dehydrates the body
* you are better off with mineral water or low-sugar drinks
* when you feel hot use ice or ice patches to cool your skin and body
* when in a hotel try to stay on lower floor rooms or low floor public spaces as they are usually 10-15 degrees cooler than the upstairs part of the hotel
* while you're out, keep the room curtains drawn to stop it heating up like a greenhouse
* sleep on a feather or down pillow with a cotton pillowcase
* use early morning hours for jogging and walking in Marmaris and avoid the lunch and afternoon time to escape the hottest hours
Turkey and Marmaris provide excellent medical services and hotels will call a doctor to visit you in your room. This is especially important at during heatwave. Marmaris alone has three hospitals and a large number of private health practitioners. The closest city with more hospitals and healthcare is Mugla with its Heart Center and public hospitals within 60 km away from Marmaris.
Have a safe holiday!