Hotels and Accommodatoins in Marmaris
Marmaris Accommodatios / Marmaris Hotels
Marmaris Hotels. Marmaris Info Accommodations in Marmaris, Icmeler, Turunc, Bozburun, Gokova, Akyaka and Hisaronu.
Hello / Merhaba from Marmaris!
We offer selected hotels and apartments for leisure and business visitors. Marmarisinfo.com hotels vary from elegant traditional resort hotels to modern purpose built buildings and are close to most resort facilities, giving easy and usually direct routes to all parts of the resorts. Our friendly Marmarisinfo.com hotels are committed to offer quality, comfort and value, often at discounts, with secure bookings.
We aim to be your 'preferred' hotel guide in Marmaris, Icmeler, Turunc, Gokova, and south west Turkey
Marmaris is a popular resort town located on the southwestern coast of Turkey. It offers a wide range of hotels and accommodations to suit various budgets and preferences. Keep in mind that hotel availability, prices, and amenities may change over time, so it's always a good idea to check with recent sources or travel websites for the latest information. Here are some types of accommodations you can find in Marmaris:
Marmaris All-Inclusive Marmaris Hotels
Marmaris has several all-inclusive resorts, especially along the coastline. These resorts typically offer a variety of amenities, such as multiple restaurants, bars, swimming pools, entertainment, and access to private beaches.
Marmaris Beachfront Marmaris Hotels
Many hotels in Marmaris are situated along the coastline, providing easy access to the beach and stunning sea views. These hotels cater to tourists who want to enjoy the sun, sand, and sea during their stay.
Marmaris Boutique Marmaris Hotels
For a more intimate and unique experience, there are boutique hotels scattered throughout Marmaris. These properties often have distinct architecture and offer personalized services to their guests.
Marmaris Budget Accommodations
Marmaris has numerous budget-friendly hotels, hostels, and guesthouses that cater to travelers looking for more affordable options.
Marmaris Apart Hotels and Apartments
If you prefer a self-catering option, you can find many apart hotels and apartments in Marmaris. These accommodations typically come with kitchenettes or full kitchens, allowing guests to prepare their meals.
Marmaris Villas and Holiday Rentals
For larger groups or families seeking more space and privacy, there are villas and holiday rentals available for short-term stays in and around Marmaris.
When searching for accommodations in Marmaris, consider factors such as location, amenities, customer reviews, and proximity to attractions and points of interest. Popular areas to stay in Marmaris include the beachfront, the town center, and areas close to the marina. Be sure to book your accommodation well in advance, especially during peak tourist seasons, to secure the best rates and availability.
Hotel Aqua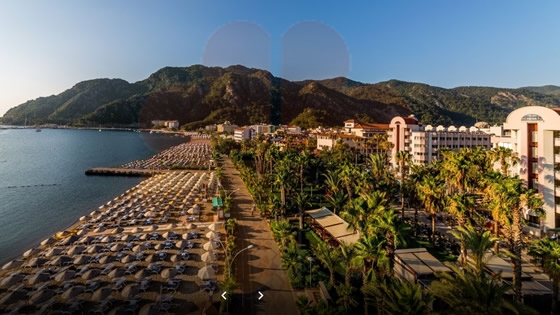 Prince Apart & Studios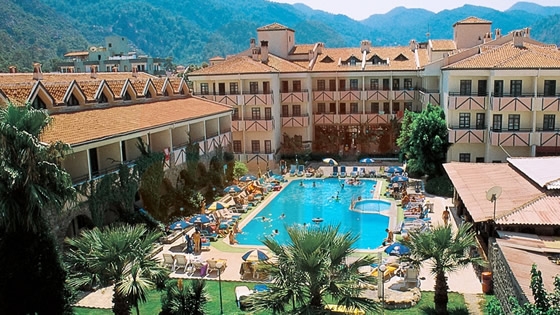 Lalila Blue Suites
Intermar Hotel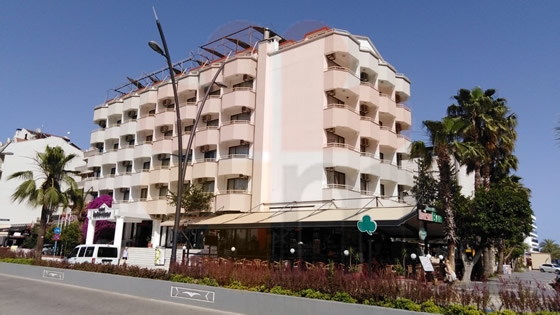 Aegean Princess Apartments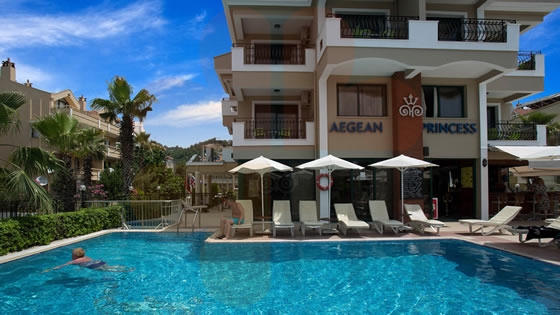 Ayhan Apartments