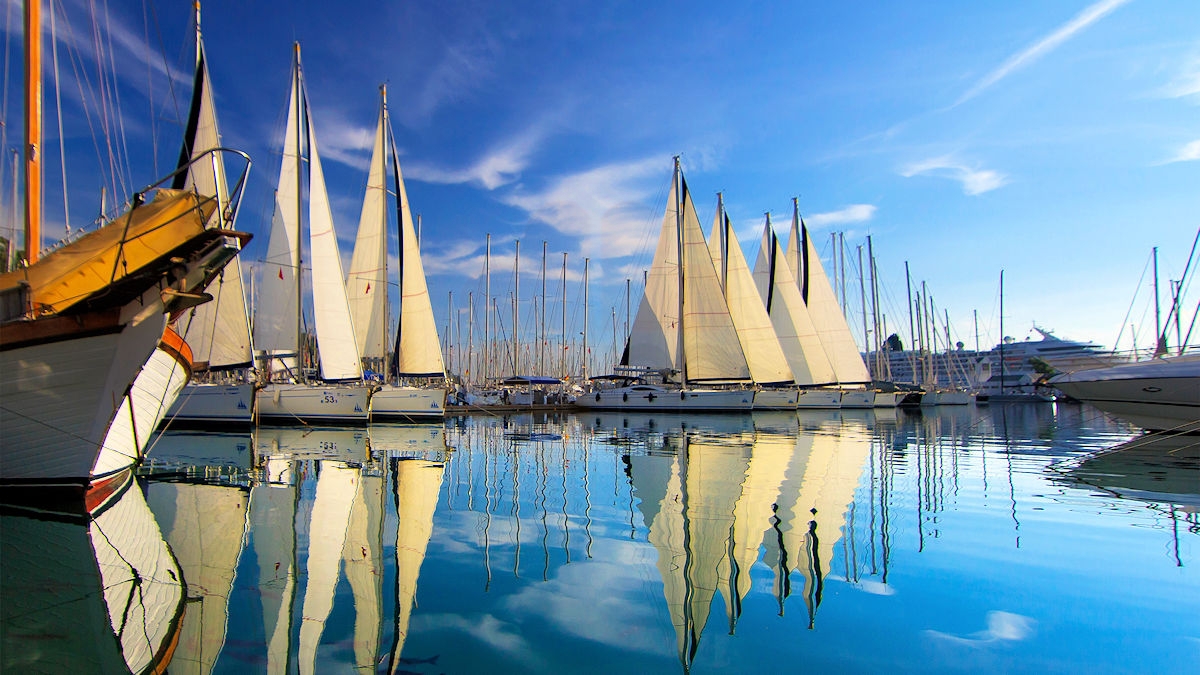 Blue Cruise Turkey
Blue Cruise Turkey, Discover Turkey's Turquoise Coast on a yachting holiday unlike any other. Board a gulet (hand crafted wooden boat built to a traditional Turkish design) and you'll spend your days soaking up endless sunshine, napping, reading and relaxing, swimming in crystal waters, snorkelling, fishing and windsurfing, visiting ancient sites, whilst your crew tends to your every need.
During the Blue Cruise, the places you visit are the wealth of civilizations. Any cruising ground that you choose is rich with historic sites, ancient cities and unique rock tombs.
To name just a few they are the private beach of Cleopatra, Oludeniz,the rock tombs of Kaunos, the eternal fires of mount Olympos, Myria rock tombs, the archaeological remains of ancient civilizations, that had also remained under sea. Only Blue Cruise will give you the chance to discover!
The experience of seeing breathtaking panoramic views of a sea which flows into shades of green and blue or the sun slipping down towering mountains and slowly disappearing into a golden hazed sea can only be described as priceless. Countless hidden coves, undiscovered bays, sun drenched sandy beaches and isolated villages make this an exceptional holiday adventure.
During Blue Cruise you can go beyond the ordinary. Most of us live in large cities where the city lights dull the brightness of the stars. On the Blue Cruise you can see the stars very clearly. If your Blue Cruise coincides with the full moon, it is exceptionally beautiful in these parts.
When there is no moon, you are in for another treat, Phosphor scene. It is the phenomenon created by tiny creatures invisible to human eye. In the pitch dark when moving in the water, it glitters when, for example you are rowing. At the point where the oar touches the surface of the water, there will be circles of light. The drops of water splashing from the oars will drop on the surface of the sea like a shower of stars.
Swimming on a pitch dark night is an incredible experience, like a narcissistic pleasure. Now imagine you will be lying on the deck and alone with stars while the sea is quite choppy with in the gulf or imagine visiting fishermen's villages isolated by the bay during the day.
BLUE CRUISE yachts are wooden Turkish Gulets and Ketches. In old times these boats were used for sponge diving. Once tourism started, these boats were converted into carter boats by adding passenger cabins.
Each of Blue Cruise Gulets have been hand-crafted in Turkey and tool almost a year to build.
These 20-27 metre boats, 5-7 meter wide have 4 -10 cabins with bathrooms for up to 20 people. Private wooden cabins have 1 double bed, en-suite shower/WC, and a wardrobe. In the cabin you are provided with bath and hand towels, linen and a blanket. Cabins have 12 volt electricity. Electricity at the ports is 220 volt. All yachts have a bar where you will buy all your alcoholic and soft drinks for reasonable prices, lounge/ dining area, music system, sundeck and sun beds.
The rear deck of the Gulet is the lounge and dining area where you will be served freshly prepared breakfast, lunch and dinner meals, including grilled meats, fish dishes, salads and fruits and Turkish specialities. All meals are surprisingly good, healthy and nutritious. Dinner on the aft deck is usually the highlight of the day: a long leisure meal sitting under the stars and listening to the water lapping at the hull of the Gulet.
Gulets are excellent water sports platforms with windsurfer, fishing and snorkelling equipment, canoe for your pleasure.
The crew of 3-4 serve you on board as captain, cook and general assistant. The captain and the crew will do al the cooking and cleaning for you, relaxing, swimming and sunbathing are your responsibility!
Blue Voyage Yacht Charter Agents
BlueGuide Yacht Charter Agent
The most respected yacht charter brokerage
Crewed yachts and bareboats.
Website: http://www.blueguide.com
Phone: Turkey 0252 417 11 28. International +90 252 417 1169.
Email: info@blueguide.com
Skype: blueguide
A yacht charter vacation gives you the opportunity to explore uninhabited islands or uncrowded coves and beaches in a way that land based vacations never can.
If you are looking for an alternative to chain hotels and crowded beaches, or feel restricted by cruise ships with fixed itineraries and organized shore trips, then a yacht charter vacation may be the answer – at a comparable price!
Now, more than ever, it makes sense to book your charter through a company.
Your dream yacht might look great on the internet but there is no substitute for first hand knowledge of each boat and crew when planning your vacation. Booking through us costs no more than booking direct yet the additional security, convenience, unbiased advice and our experience can make all the difference to your holiday.
See why year after year, more people book their charter through us than through any other independent agency.
Visit our website at www.blueguide.com or email info@blueguide.com