This year Marmaris and Icmeler hotels are under too much pressure, but as if the pandemic and COVID19 accreditation for Safe Tourism licenses wasn't enough, here goes one more.
The local authorities have begun to check hotels for documentation. These checks are performed at night when management and head personnel are absent.
Naturally this leads to a lot of misunderstanding and confusion. Night personnel is asked to present all the paperwork, which could or could not be in the scope of their responsibilities.
Despite this fact the local authorities act quickly and closed down one of the 4 star hotels in Icmeler last night. According to reports 4 star hotel was ordered to close due to lack of Alcohol Beverage Service Permit and Business license.
Hotel guests were evicted from the hotel at night. Luckily nearby hotels had rooms and accommodated everyone for the night.
Under normal conditions these guests would have struggled to find rooms as most hotels are fully booked for September.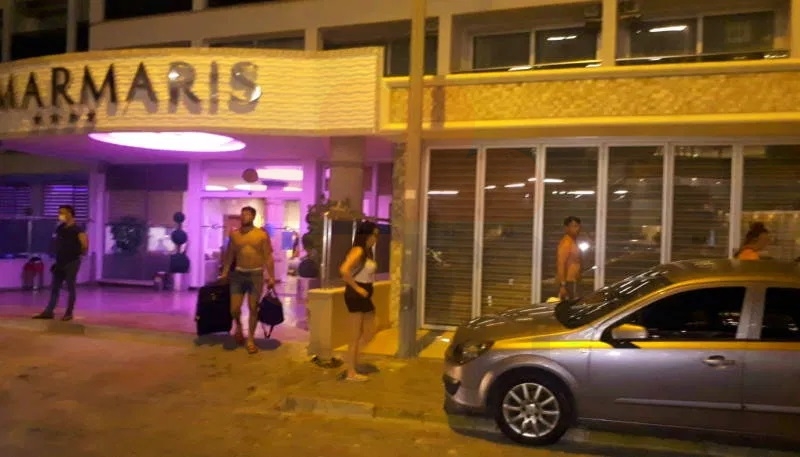 Source: IHA İhlas Haber Ajansı