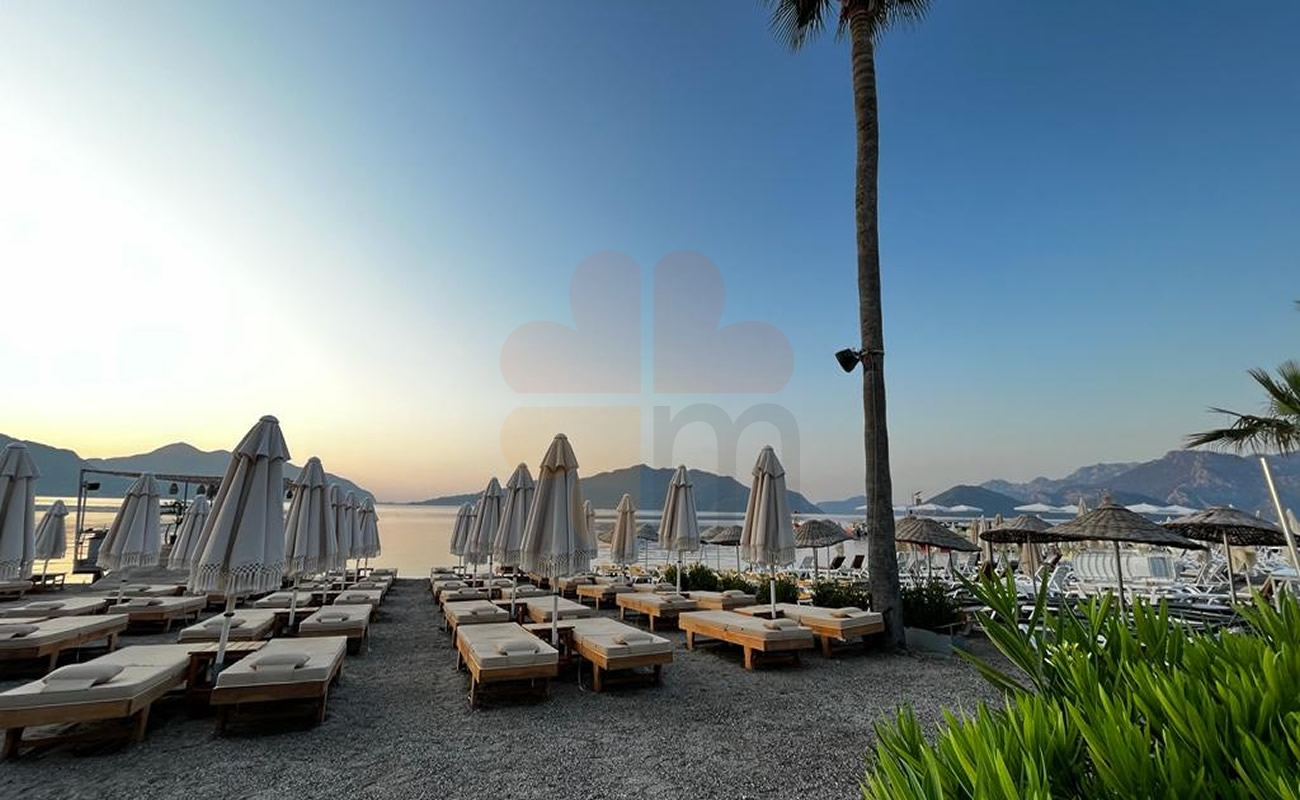 Marmaris Long Beach
Marmaris Long Beach, also known as Uzunyali Beach, is one of the most famous and largest beaches in the popular resort town of Marmaris, Turkey. Situated on the southwestern coast of the country, Marmaris is well-known for its stunning coastline and vibrant tourism scene, and Long Beach is one of the primary attractions for visitors.
Key features and attractions of Marmaris Long Beach include:
Marmaris Long Beach Extensive Sandy Shoreline
As the name suggests, Marmaris Long Beach stretches for several kilometers, offering ample space for sunbathing, playing beach games, or simply taking leisurely walks along the shore.
Marmaris Long Beach Water Activities
The beach provides a variety of water sports and activities, including jet skiing, parasailing, water skiing, and banana boat rides. Visitors have the chance to enjoy the clear blue waters of the Mediterranean Sea.
Beachfront Promenade
Along the beach, there is a vibrant promenade lined with restaurants, bars, and shops. This area is bustling with activity and is an excellent place to sample delicious Turkish cuisine, enjoy drinks, and shop for souvenirs.
Marmaris Long Beach Nightlife
Marmaris is known for its vibrant nightlife, and Long Beach is no exception. Visitors can find numerous bars and clubs nearby for an exciting night out.
Marmaris Boat Trips
From Long Beach, tourists can easily arrange boat trips and excursions to explore nearby islands, coves, and bays. These trips often include opportunities for swimming and snorkeling in the beautiful turquoise waters.
Easy Access
Long Beach is conveniently located close to the town center of Marmaris, making it easily accessible to both locals and tourists.
Please note that the situation might have changed since my last update, and I recommend checking more recent sources for any updates on Marmaris Long Beach or the general situation in Marmaris before planning your trip.