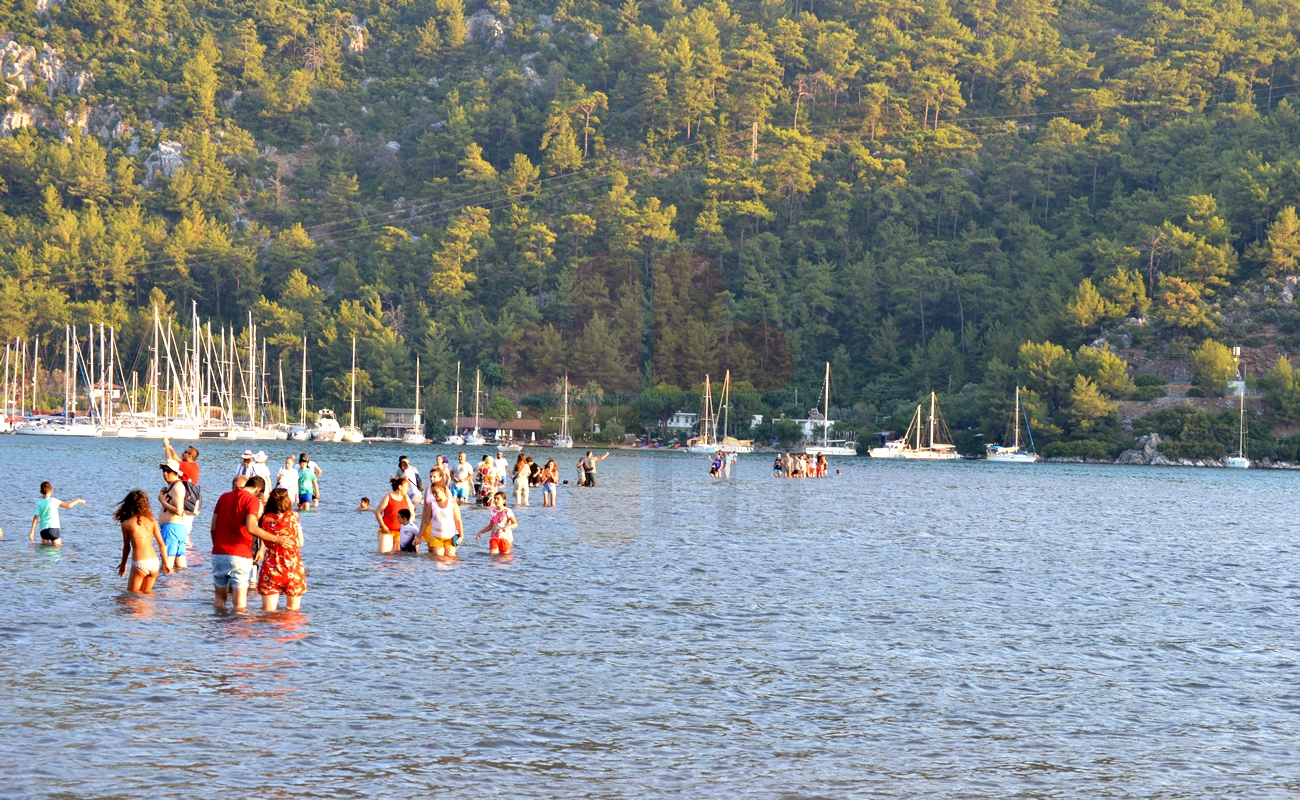 Marmaris Kızkumu Beach
Marmaris Kızkumu Beach, also known as "Marmaris Maiden's Sand," is a popular tourist destination located in Marmaris, Turkey. It is a unique and picturesque beach renowned for its fascinating natural phenomenon.
The beach is situated on the southern coast of Turkey, along the Aegean Sea. What sets Kızkumu Beach apart from other beaches is its distinctive feature that allows visitors to walk on water. During low tide, a narrow sandbar emerges from the coastline, extending about 600 meters into the sea. This sandbar creates a long pathway that appears as though someone could walk on water, hence the name "Kızkumu," which translates to "Maiden's Sand" in Turkish.
The phenomenon is caused by the interaction of the tides and the unique topography of the area. As the tide recedes, the sandbar becomes visible, and visitors can take leisurely walks along the path, with water on both sides.
Kızkumu Beach is a fantastic spot for both locals and tourists to enjoy a fun and memorable experience. Many visitors take the opportunity to walk along the sandbar, take photographs, and explore the surrounding natural beauty. The shallow waters and sandy bottom also make it a suitable place for families with children to enjoy safe swimming.
As with any natural phenomenon, it's essential to check the local tide times before visiting, as the visibility of the sandbar depends on the tides. It's also worth considering that during high tide, the path will be submerged, and swimming in the deeper parts of the sea is more suitable at such times.
Marmaris, in general, is a popular tourist destination in Turkey, known for its beautiful coastline, crystal-clear waters, vibrant nightlife, and numerous leisure activities. Kızkumu Beach is just one of the many attractions that make Marmaris a beloved spot for travelers from around the world.