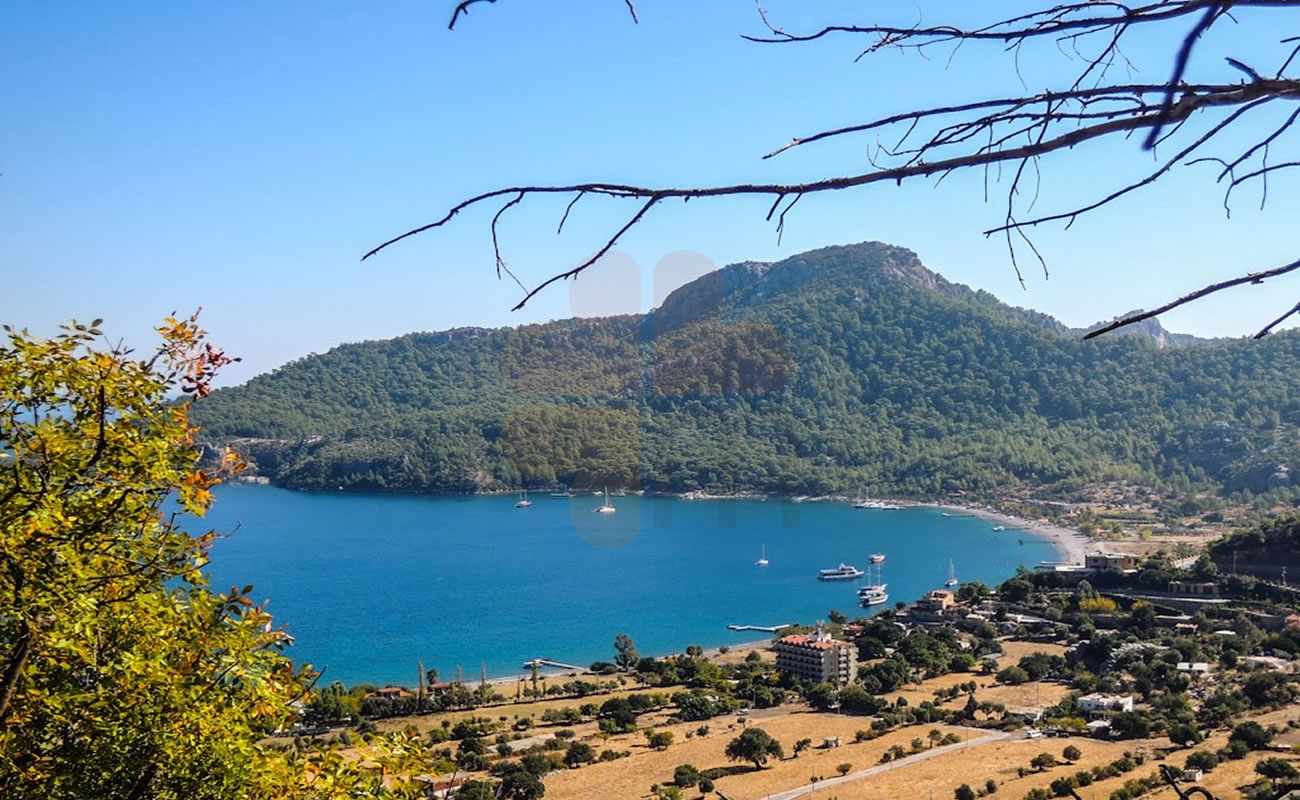 Kumlubuk Beach
Kumlubuk Beach is a stunning and secluded beach located near Marmaris on the southwestern coast of Turkey. It is approximately 20 kilometers away from Marmaris town and offers a more peaceful and relaxed environment compared to some of the busier beaches in the area. Here are some key features of Kumlubuk Beach:
Kumlubuk Beach Natural Beauty
Kumlubuk Beach is known for its natural beauty, with crystal clear waters and a backdrop of pine-covered hills. The beach is surrounded by lush greenery, creating a tranquil and picturesque setting.
Marmaris Kumlubuk Soft Sandy Beach
The beach itself is composed of soft golden sand, making it an ideal spot for sunbathing and lounging.
Kumlubuk Beach & Clean Waters
The waters of Kumlubuk are usually clean and calm, making it a safe place for swimming and water activities.
Peaceful Atmosphere
Unlike some of the more crowded beaches in the region, Kumlubuk offers a more peaceful and serene environment, making it an excellent choice for those seeking relaxation.
Kumlubuk Water Sports
While Kumlubuk is generally a quieter beach, you can still find some water sports activities available, such as canoeing and paddleboarding.
Kumlubuk Beachfront Restaurants
There are a few beachfront restaurants and cafes where you can enjoy local Turkish cuisine and fresh seafood while taking in the beautiful views.
Accessibility
Kumlubuk Beach can be reached by car, and there are also boat trips available from Marmaris and nearby areas that offer a scenic journey along the coastline.
Please keep in mind that situations may change over time, and it's always a good idea to check more recent sources or travel guides for the latest information about Kumlubuk Beach before planning your visit.