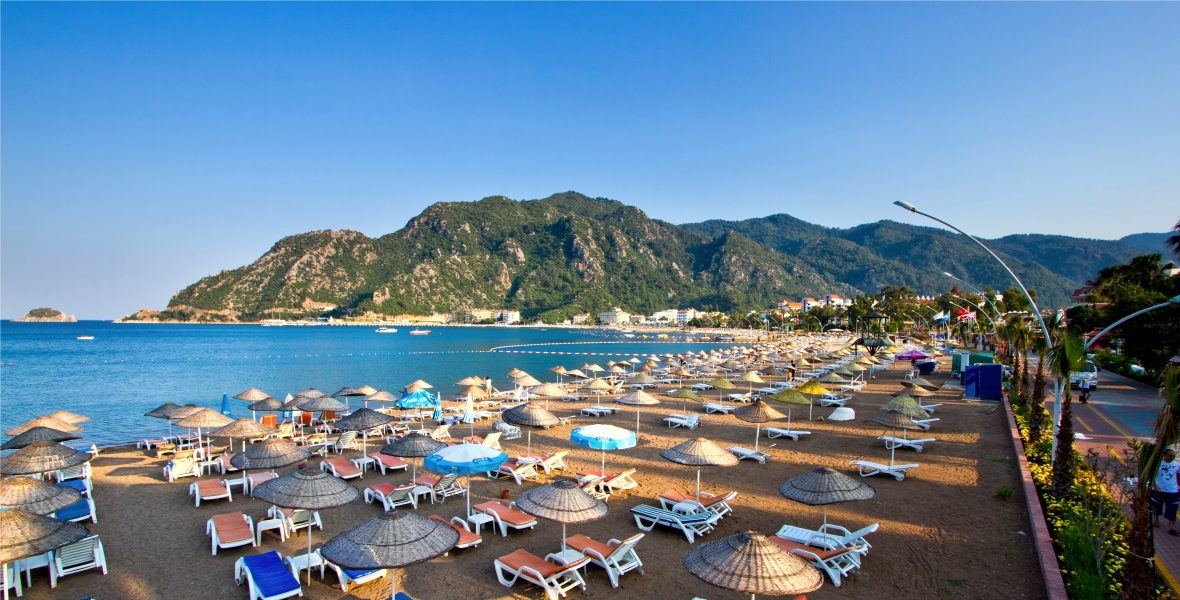 Using Beach in Marmaris
Most beaches have signs: FREE so most beaches in Marmaris do not charge for sunbeds, but they do expect that you buy something from their cafe or bar which is in the back of the beach, that provides the sun beds and umbrellas in return for your purchases of drinks and snacks. This can become annoying at times. You will also notice that the prices are the highest on the beach. That is how the beach rental and service costs are covered.
If you come out one morning and the beach boy tells you the place is reserved that means one thing: you weren't a kind customer to this cafe / bar.
Icmeler municipality have established a fee of 2,5 Turkish lira for the use of sunbeds and placed notice boards along the coast in Icmeler with public telephone numbers for complaints.
There are public beaches in Marmaris center and Icmeler on the left side of the coast.
We would like to recommend to use the beach in front of Aqua Park Atlantis. Their beach is noted for the friendly and good service. Also there is a nice public beach in Icmeler, which is about 8 km from Marmaris, you can take a minibus from Marmaris to Icmeler and spend a day there. The beach that we recommend there is a strech of 100 meters of golden sand located on the left side of the coast.