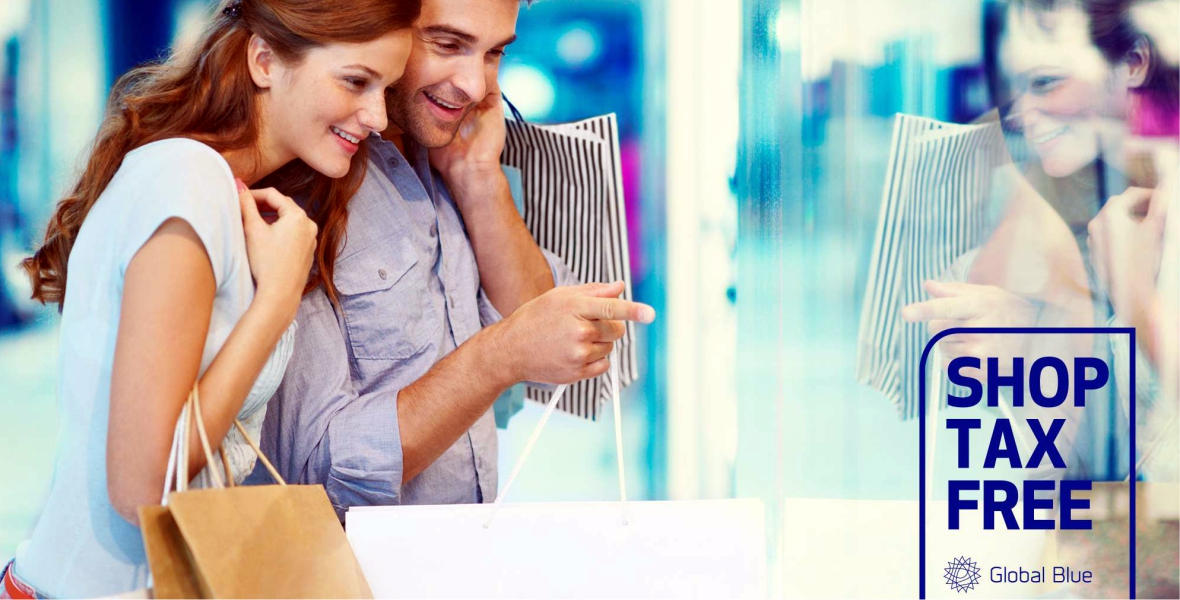 Tax Free Information – Global Blue Information
Get it
Look for stores displaying Global Blue Tax Free Shopping signage in the window. When paying for your purchases ask the shop staff for a Tax Free Form. Fill in all the required fields in block letters, using the Latin alphabet.
Remember: Incomplete Tax Free Form = No refund
Stamp it
At the airport please allow enough time for the refund process before your flight departs. Before you check in for your flight, go to the Customs desk and present your completed Tax Free Form, passport and purchases to get a stamp on your form. Don't pack goods away in your check-in luggage as you will need to show them to the Customs Officer.
Remember: No Customs Stamp = No Refund
Cash it
Go to a Refund counter displaying the Global Blue logo.
Present your stamped and completed Tax Free Forms to receive the refund in cash or to credit card.
In a rush? Mail your stamped and completed Tax Free Forms to the address of the Processing Centre and receive your refund on your credit card.
NB: The refund you receive is the VAT minus Global Blue's handling fee.
Useful Info
Shoppers eligible for Tax Free Shopping
● If you have a permanent residence outside Turkey and have not spent more than 6 months in Turkey
● If you are older than 18 years.
VAT Rate
Standard rates:
Standard rate 18% Accessories, electronics, watches, sunglasses, cosmetics, porcelain/ceramics and homeware
Other rate: 8% Textiles and clothes, leather goods, carpets, shoes, bags, optics, books, food
Minimum purchase amount
118 TRY (for VAT rate 18%)
108 TRY (for VAT rate 8%)
Tax Free goods
Refunds are paid on all goods that are exported in the traveller's personal luggage.
Tax Free Form
● The Form is valid 3 month from the export date.
● The Form must be duly stamped by Turkish official customs within 3 months following the date when the Form was issued.
● The Form must have the printed stamp of the Ministry of Finance and the invoice number in red.
Address of Processing Centre
Global Blue Turkey
Tesvikiye Ferah Sok. No :29
TR-34365 Istanbul
Turkey
Tax Free Points – Global Blue Points
Click fot Tax Free Points Details….
Tips
In order to prevent a possible loss of the documents, we recommend you to use secured mail service (e.g. registered mail or courier).
Before sending the documents, please make a copy of them or write down Tax Free Form number (DOC ID) of each Form for your reference.
Contact us
In case of any other questions to Global Blue: taxfree.tr@global-blue.com
For frequently asked questions visit: www.globalblue.com/faqs/