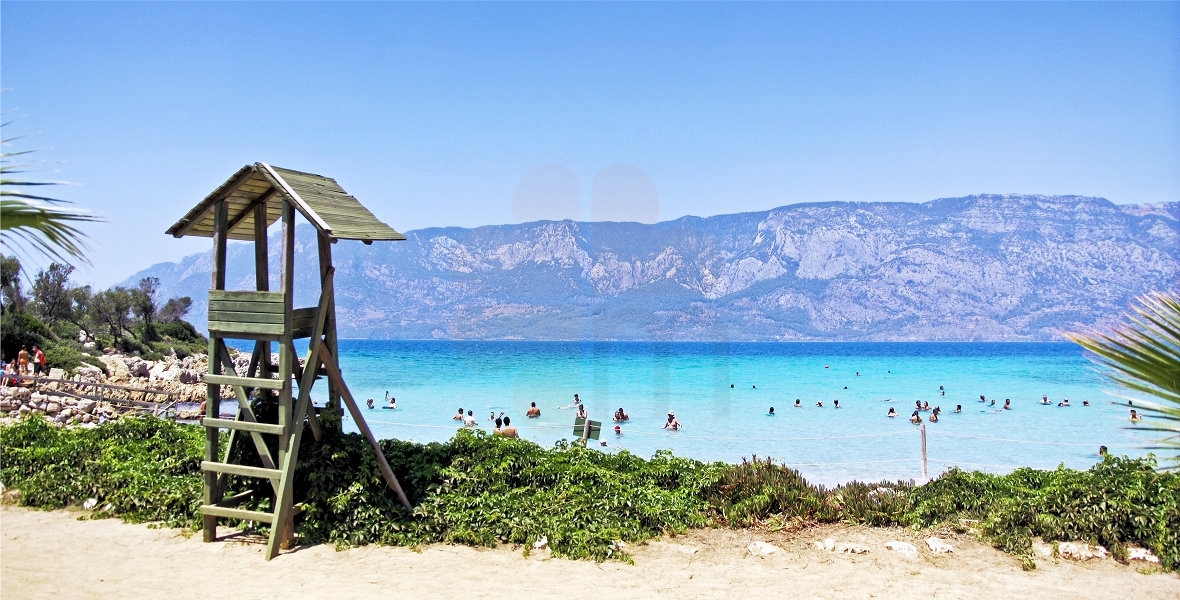 Sedir Island
Sedir Island, also known as Cleopatra Island, is an island located in the Gulf of Gökova, off the southwestern coast of Turkey, near the town of Marmaris. It is not to be confused with Cleopatra Beach in Alanya, as they are two different locations.
Sedir Island is renowned for its stunning beauty, crystal-clear waters, and the unique sand of Cleopatra Beach, which is said to have been a gift from Mark Antony to Cleopatra. The beach's sand is unusual and different from the sand found on other beaches in the region, and it is believed to have been brought from Egypt to create a luxurious setting for the famous queen during her visit to the area.
The island is a protected area, and there are certain regulations in place to preserve its natural and historical significance. Visitors can explore the beach, swim in the clear waters, and also visit the ancient ruins on the island, which include remnants of an amphitheater and ancient city walls.
To reach Sedir Island, visitors can take boat trips from Marmaris or nearby towns, which often include stops for swimming and snorkeling in the beautiful waters of the Gulf of Gökova. The island is an attractive destination for those seeking a combination of natural beauty and historical interest during their visit to the region.