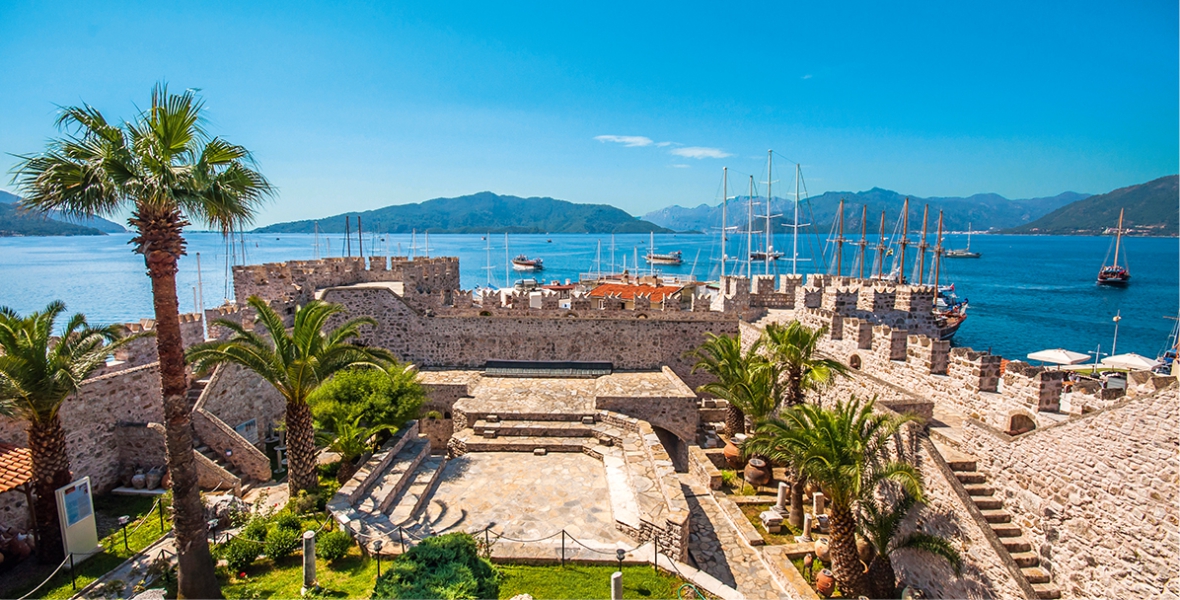 The best things to see and do in Marmaris
The best things to see and do in Marmaris. Save our favourite things to see and do in #Marmaris in winter or early spring (when almost everywhere touristic is shut)
1. Get up early and take photos on the Long beach against the sunrise.
2. Buy a simit, your favourite cheese and your favourite drink ( takeaway coffee, tea or ayran) and have breakfast on the beach. Simit is a sesame crusted, circular bread from Turkey, also known as Turkish bagel.
3. Walk down to the central harbour and have pictures around the boats, yachts and the seaside.
4. Go to Marmaris castle that dates back to the Ottoman Empire period and enjoy the views over Marmaris and surrounding islands.
5. Have lunch in the old town in Marmaris, at any street food seller. Street food includes toasts, sandwiches, wraps, döner and jacket potatoes.
6. Enjoy a salep, which is a traditional hot winter drink and some people watching on the waterfront at the marina. Salep is a hot drink prepared with milk and the tubers of several types of orchid that grow in the Middle East, Turkey, Greece and India. It's used more for its starchy, thickening qualities, than it is for its mild taste. Salep is believed to be very nutritious.
7. Wander around the shops in 'grand bazaar' this is where you will get your souvenirs to take home.
8. There are so many good bakeries around the old town and bazaar so try some pastries and bread.
9. Go to the central Fountain on the 19th of May Youth and Sports Square in Marmaris. The main fountain is not running at the moment but the side fountain – waterfall with a mermaid and fishermen does. There's a municipal café next to it with one of the lowest prices in town.
10. If you have time walk or take a dolmus (local minibus) ride to Icmeler to have a different perspective on the resort, away from the crowds.