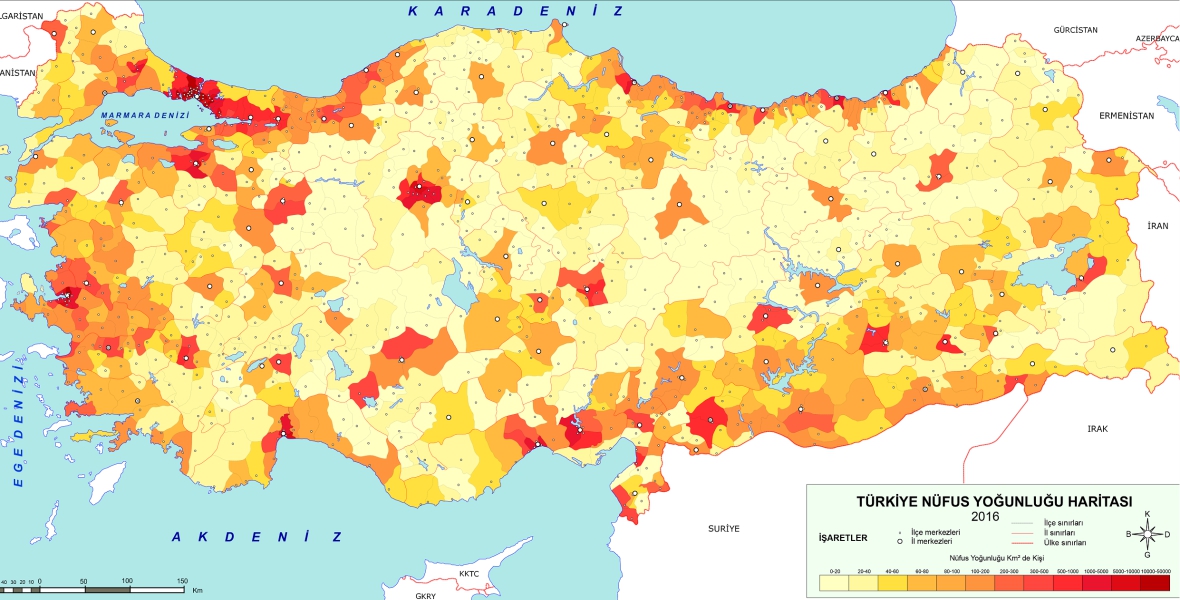 Population of Turkey
The current population of Turkey is 85,930,306 as of Tuesday, October 3, 2023, based on Worldometer elaboration of the latest United Nations.
Turkey 2023 population is estimated at 85,816,199 people at mid year.
Turkey population is equivalent to 1.07% of the total world population.
Turkey ranks number 18 in the list of countries (and dependencies) by population.
The population density in Turkey is 112 per Km2 (289 people per mi2).
The total land area is 769,630 Km2 (297,156 sq. miles)
77.1 % of the population is urban (66,156,581 people in 2023)
The median age in Turkey is 31.8 years.
Updated on July 16, 2023 with the latest July 2023-July 2024 estimates from the United Nations, Department of Economic and Social Affairs, Population Division.