Last night in Marmaris was full of action with the best Police Giveaway in Marmaris Turkey.
Government has directed police to enforce heavy fines for not wearing a face mask as Turkey is facing a second wave of Covid19.
Over 1500 new cases and numbers are slowly going up in the Turkey's largest cities of Ankara, Istanbul and Antalya.
The Ministry of Health and the Government of Turkish Republic have instructed local governments to put theory into practice. One of the top priorities among preventive measures enforcing a fine for not wearing a face mask. The fine for not wearing a face mask is 900 TL, about 40% of the country's minimum wage. Police officers are now required to issue fines to non compliant members of society for not wearing or not properly using a face mask. It makes no difference if that is a local or a foreigner.
The Governor of Marmaris has regained his previous power to enforce the latest requirements. The local police acted in an astonishing way of giving away face masks to tourists last night. A thousand and two hundred face masks were delivered to tourists in the center in just about three hours last night. This was a gesture of goodwill which won't last for long. Fines are on the way as local segments have been heavily criticizing the lack of efforts by the local government of Marmaris since the end of July. The criticism followed right after the first Covid19 death was registered in Marmaris.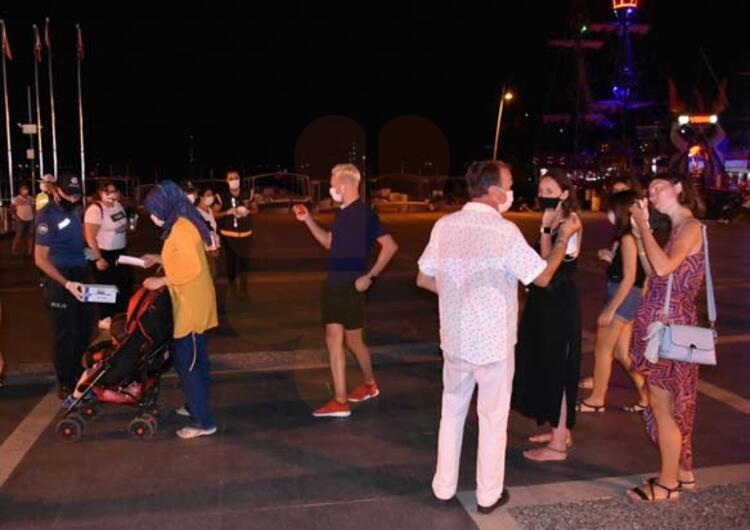 Source: Milliyet