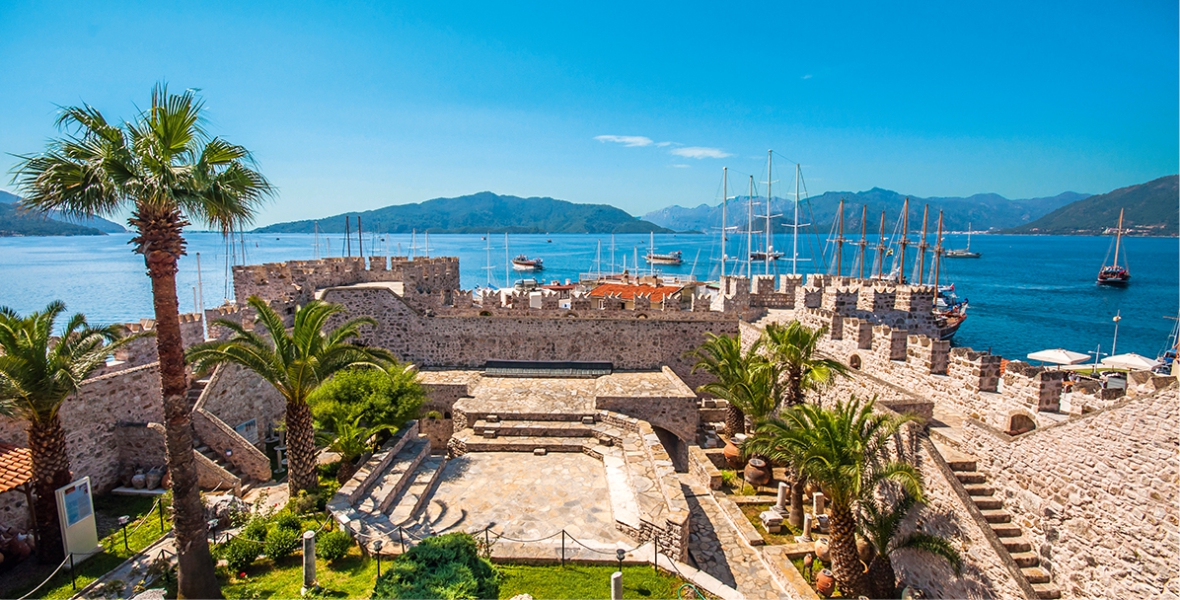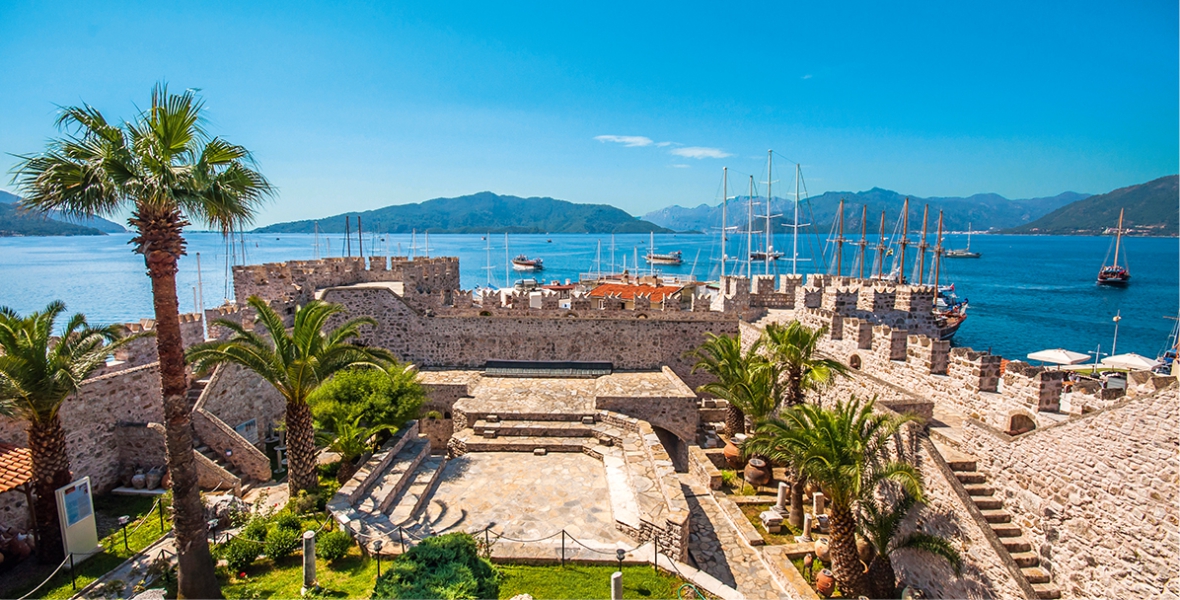 Climb to the top of this 2300 year old Ottoman Castle for stunning panoramic views across Marmaris.
Marmaris is home to the Ottoman Castle that dates back to the 3000B.C. according to the historian Herodotus.
Long after this, during the Hellenistic Age, Alexander the Great invaded Caria and the castle was besieged. The 600 inhabitants of the town realized that they had no chance against the invading army and burned their valuables in the castle before escaping to the hills with their women and children.
The invaders realized the strategic value of the castle and repaired several of the destroyed sections to house a few hundred soldiers before the main army returned home.
The 17th century writer Evliya Celebi mentions the castle, which was rebuilt by Kanuni Sultan Suleyman in 1522 when he invaded Rhodes. A local rumour has it that the reason for the change of name Mimaras was that Suleyman, on returning from his expedition to Rhodes, disliked the castle and exclaimed "mimar as!", which means "hang the architect!" Unfortunately there is no evidence to support this amusing story.
Since 1979 restoration work has been continuing at the castle in order to restore it to near its original condition.
Today, this historical building hosts an archaeological museum. There are 7 galleries, the largest of which is used as an exhibition hall and the courtyard is decorated with seasonal flowers. In addition to the permanent displays, cultural and artistic activities are offered.
For a visit of the Ottoman Marmaris remains start at the Caravanserai, an inn built in 1545, which includes seven small rooms and one large room. From Caravanserai walk up the stairs to the castle of Suleyman the Magnificent and visit the many galleries within, including a gallery of archeological findings. Enjoy Marmaris Bay views from one of the castle walls before making your way down the narrow winding streets of "Tepe Mahalesi" (Hill District) to view traditional local architecture.
Information for visitors to Marmaris Castle & Archeological museum:
01 April – 31 October Marmaris Castle Archeological museum is open from 09:00 till 19:00
31 October – 01 April Marmaris Castle Archeological museum is open from 08:30 till 17:30
Open Every Day
Admission 2021: 27 Turkish lira*
* For Müzekart+ holders it is free of charge
* Bir yıl boyunca Müzekart+ ile ise sınırsız ziyaret edebilirsiniz.