We are nearing the last month of the season and the 'wear your mask' game rules are becoming tighter in Marmaris. After a long break local authorities have resumed random checks on how well people in Marmaris are following the #1 rule of the pandemic: wearing a face mask.
Police raids took place in the center of Marmaris last month after a long break. We told about it in the article Police Giveaway. Now another check by local authorities is taking place around Marmaris busiest tourist places like the Long Beach, the central avenue of Ataturk, the Love Alley, the Grand Bazaar and others. At the moment, they stop anyone not wearing a face mask and explain that face masks are mandatory to prevent the spread of COVID19. Following that they hand in a face mask and ensure the person is wearing it properly. Tourists are stopped and asked to follow local restrictions too.
At the same time the local authorities stopped bikers and cyclists who were using the beach side or road sides to ride a bike or a bicycle. Those were directed to the designated roads and bicycle roads alike. This has always presented a threat to public in Marmaris.
Local news has never been more important and we will be sharing further developments from Marmaris as the situation evolves.
Marmarisinfo.com remains an independent source of Marmaris information since 1997, privately owned by 4S Company.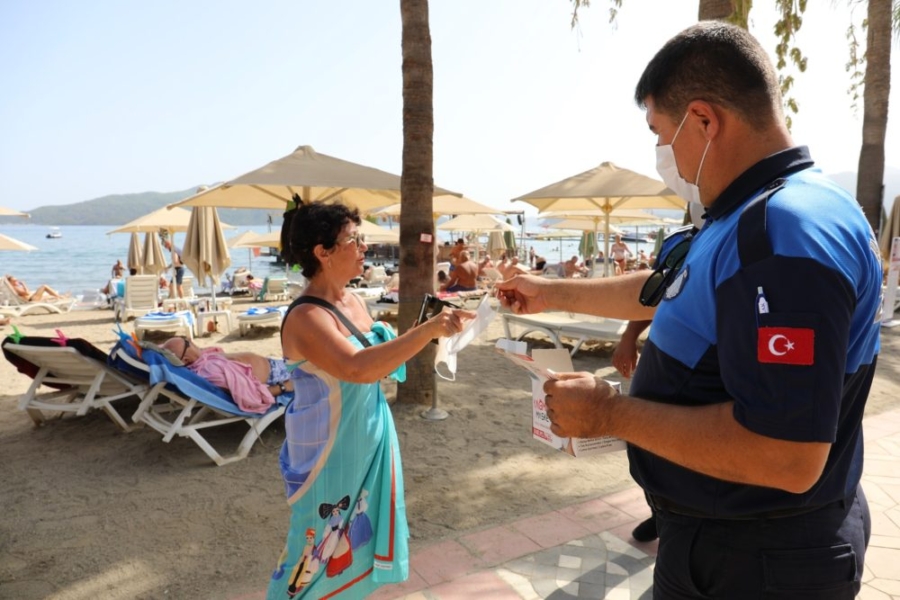 Disclaimer:
This is a free article that does not contain any local advertisements.
Photo credit: Marmaris Municipality