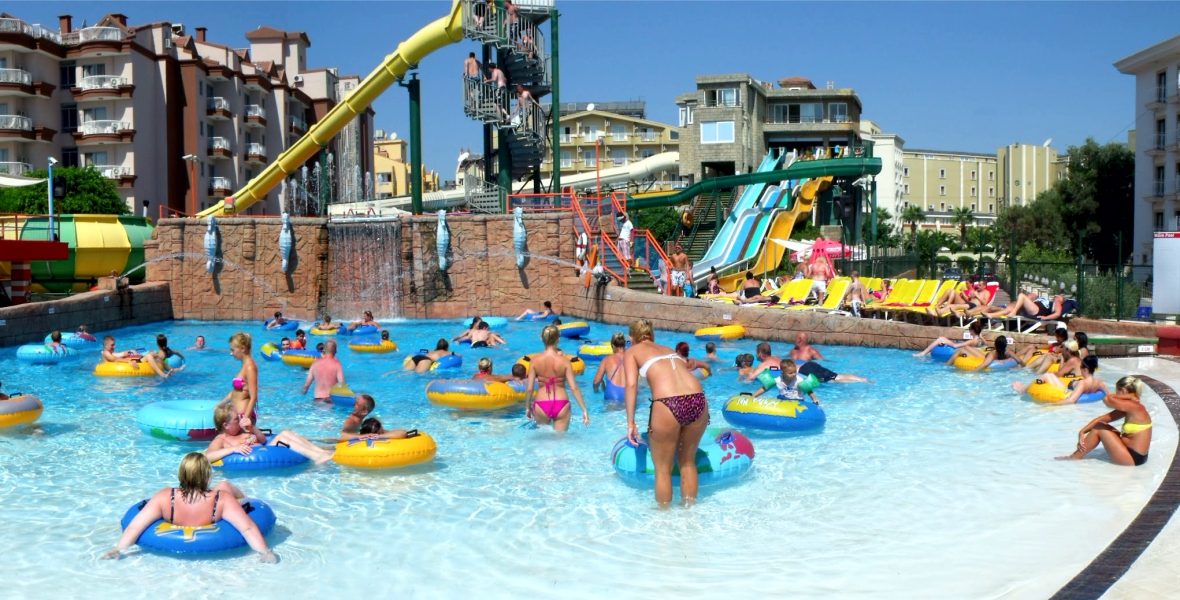 Marmaris Activities
Marmaris, a popular tourist destination located on the southwest coast of Turkey, offers a wide range of Marmaris activities and attractions for visitors. Whether you're interested in exploring nature, enjoying water sports, or experiencing the local culture, Marmaris has something for everyone.
Marmaris Old Town & Marmaris Castle
Explore the historic Old Town of Marmaris, which is home to the Marmaris Castle, a 16th-century fortress that offers panoramic views of the town and the bay. Stroll through narrow streets lined with shops, restaurants, and cafes.
Marmaris Marina Activities
Take a leisurely walk along the Marmaris Marina, where you can admire luxury yachts and boats, dine at waterfront restaurants, and enjoy the lively atmosphere.
Marmaris Beaches and Marmaris Activities
Marmaris boasts several beautiful beaches, including Marmaris Beach, İçmeler Beach, and Cleopatra Island. Relax on the sandy shores, swim in the crystal-clear waters, or engage in water sports such as jet skiing, parasailing, and banana boat rides.
Dalyan Delta and Turtle Beach
Join a boat tour to Dalyan Delta and visit Iztuzu Beach, also known as Turtle Beach, which is a protected nesting area for loggerhead sea turtles. You can also explore the ancient Lycian rock tombs and take a mud bath in the Dalyan mud baths.
Marmaris Water Park Activities
Atlantis Water Park is fun-filled attractions for families and thrill-seekers alike, featuring water slides, lazy rivers, and swimming pools.

Turkish Night Shows
Experience the vibrant culture of Turkey by attending a Turkish Night Show. Enjoy traditional Turkish music, dance performances, and indulge in delicious local cuisine.
Marmaris Jeep Safari Activities
Embark on an adventurous Jeep Safari tour that takes you off the beaten path to explore the rugged terrain, pine forests, and picturesque villages surrounding Marmaris.
Marmaris Boat Trips and Blue Cruises
Discover the stunning coastline of the Turkish Riviera by taking a boat trip or joining a blue cruise. These tours often include stops at secluded coves, caves, and islands for swimming and relaxation.
Hiking and Nature Exploration
Marmaris is surrounded by lush forests and hills, making it a great destination for hiking and nature enthusiasts. The Amos Ancient City Trail and Hisarönü Peninsula are popular hiking spots.
Shopping Marmaris Activities
Marmaris offers a variety of shopping experiences, from traditional Turkish bazaars and markets selling carpets, textiles, spices, and souvenirs to modern shopping malls with international brands.
Marmaris Nightlife Activities
Marmaris has a vibrant nightlife scene with numerous bars, clubs, and discos. Bar Street is the hub of nightlife in the town, and you can dance the night away to international and Turkish music.
Day Trips & Activities
Consider taking day trips to nearby attractions like the ancient city of Ephesus, the natural wonder of Pamukkale, or the bustling city of Bodrum.