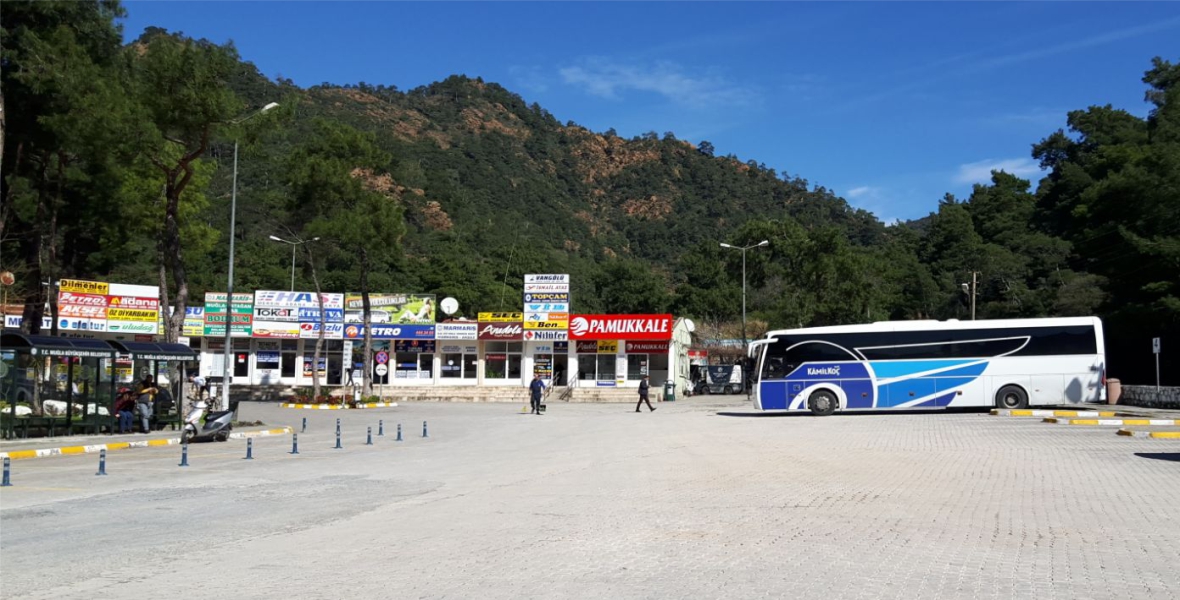 Intercity Travel from Marmaris
Intercity Travel from Marmaris. Traveling between Marmaris and other cities or regions in Turkey can be done through various transportation options.
Bus
Intercity buses are a popular and affordable mode of transportation in Turkey. Marmaris has a central bus station (Marmaris Otogar), and you can find buses connecting Marmaris to major cities like Istanbul, Ankara, Izmir, Antalya, and more. Bus companies operate routes from Marmaris to various destinations. It's advisable to book your tickets in advance, especially during peak travel seasons.
Dolmuş
Dolmuşes are shared minibusses or vans that operate on fixed routes. While they are primarily used for local transportation within Marmaris and neighboring towns, you can also find dolmuş routes that connect Marmaris to nearby cities or attractions. These are a cost-effective option for short-distance intercity travel.
Car Rental
If you prefer flexibility and convenience, you can rent a car in Marmaris and drive to your destination. Major car rental companies have offices in Marmaris, and the road network in Turkey is generally well-maintained. However, keep in mind that traffic rules and driving customs may differ from what you're accustomed to.
Domestic Flights
For longer distances or if you need to travel quickly, consider taking a domestic flight from Dalaman Airport. Dalaman Airport is the closest airport to Marmaris and offers flights to major cities like Istanbul, Ankara, and Izmir.
Ferries
If you're looking to explore nearby islands or coastal cities, you can take advantage of ferry services. For example, you can take a ferry from Marmaris to the Greek island of Rhodes or other nearby destinations. Ferry schedules may vary seasonally, so check ahead for availability and timetables.
Private Transfers
Some travelers prefer the convenience of private transfers or taxis for intercity travel. You can arrange a private car or shuttle service to take you directly to your destination. This option is more expensive than buses or dolmuşes but offers comfort and door-to-door service.
Train
While there is no direct train station in Marmaris, you can take a bus or dolmuş to reach nearby train stations in towns like Muğla or Denizli, which are part of Turkey's rail network. From there, you can connect to various cities by train.
When planning your intercity travel from Marmaris, consider factors such as distance, travel time, budget, and your preferred mode of transportation. Make sure to check the latest schedules, availability, travel restrictions or guidelines before your trip.