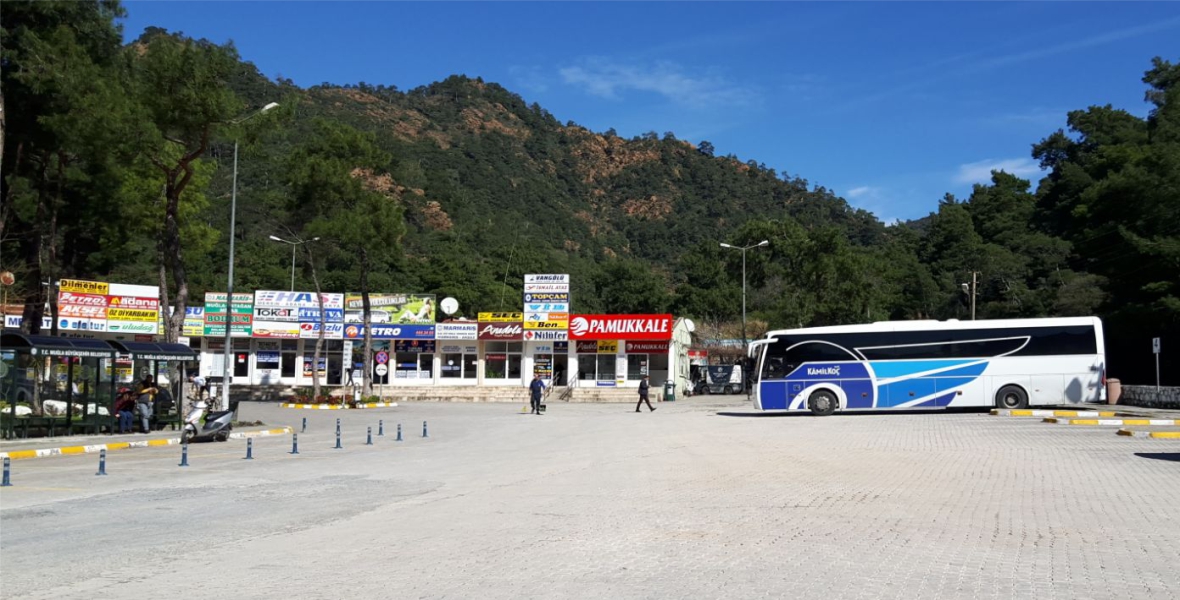 Intercity Travel from Marmaris
The intercity buses in Turkey are usually of very high standard ( Mercedes model coaches, and all air-conditioned ), but if you travel on a smaller bus used for short distance trips, it might not have as much comfort on board. Drinking water is always served on midibuses and large buses free of charge. An attendant on the intercity bus will offer Lemon cologne or tissue for refreshment, it is very typical in Turkey.
The largest bus companies like Pamukkale and Kamil Koc are serving most of the routes. You can buy bus tickets from the bus station or one of the bus companies offices in Marmaris, most of which are located in the center of resort.