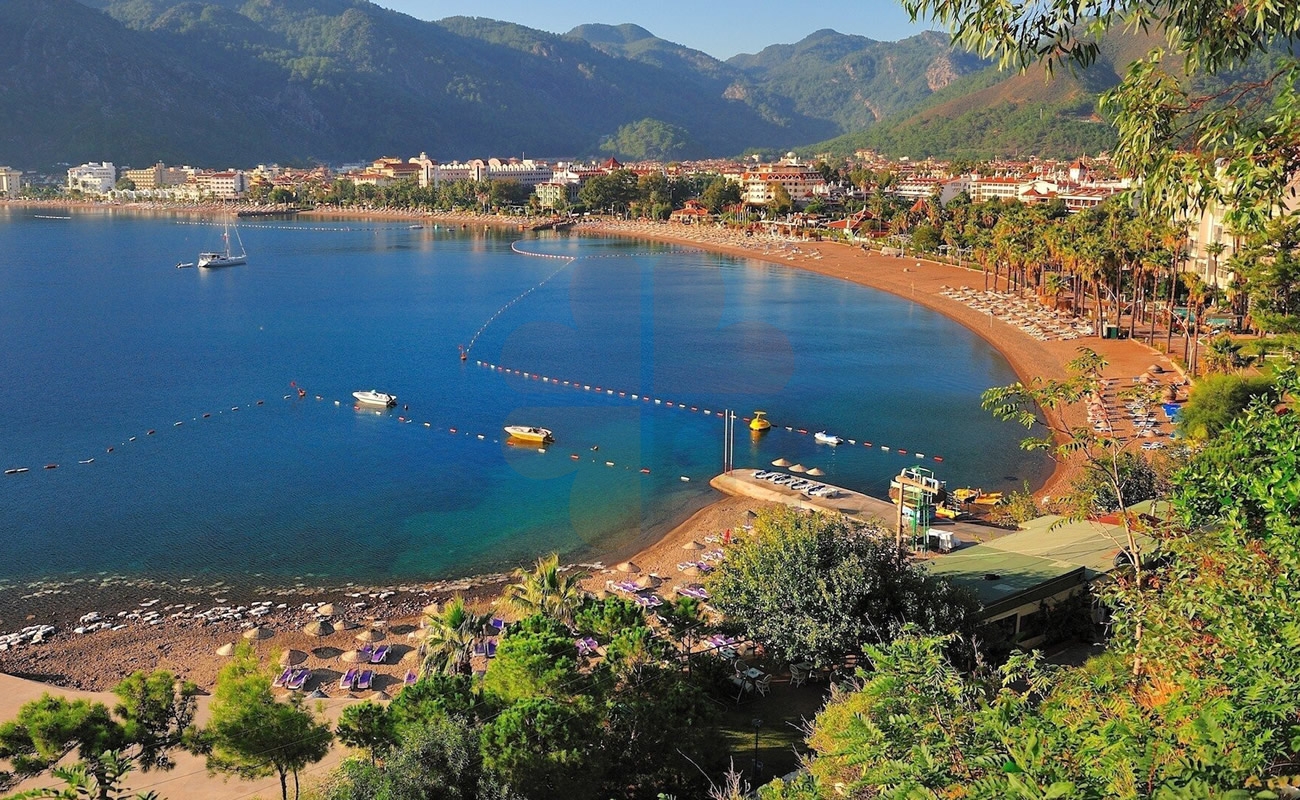 Icmeler Beach
Icmeler Beach is a popular tourist destination located in the southwestern part of Turkey, on the Turquoise Coast. It is part of the larger Marmaris district in the province of Mugla. Known for its stunning natural beauty, clear waters, and sandy shores, Icmeler Beach attracts both local and international visitors seeking a relaxing seaside holiday.
Key features and attractions of Icmeler Beach include:
Icmeler Beach and Watersports
The main attraction is, of course, the beach itself. The sandy shore stretches for several kilometers, providing plenty of space for sunbathing and leisure activities. Visitors can also enjoy a variety of watersports such as jet skiing, parasailing, and banana boat rides.
Scenic Surroundings
The beach is surrounded by picturesque hills and lush greenery, creating a stunning backdrop for visitors to enjoy while lounging by the sea.
Icmeler Boat Tours
From Icmeler Beach, visitors can easily access boat tours that take them to nearby coves, islands, and bays. These tours often include stops for swimming and snorkeling in the crystal-clear waters.
Restaurants and Cafés
Along the beachfront, there are numerous restaurants, bars, and cafés where visitors can savor delicious Turkish cuisine and fresh seafood dishes while enjoying beautiful views of the sea.
Shopping
Icmeler has various shops and markets where tourists can find souvenirs, clothing, and local handicrafts to take home as mementos.
Nightlife
Though not as lively as nearby Marmaris, Icmeler does offer some entertainment options, including bars and music venues, providing a more relaxed nightlife experience.
Visiting Icmeler Beach can be a great way to unwind and enjoy the beauty of the Turkish coast. Keep in mind that the popularity of the beach can make it quite crowded during the peak tourist season, which is typically from late spring to early autumn. If you prefer a quieter experience, consider visiting during the shoulder seasons when the weather is still pleasant but the crowds are thinner.