As we are writing this article trucks loaded with help from Marmaris are well under way to reach their destination IZMIR. Within a week of the disaster Marmaris community has felt a heavy heart for its victims.
This morning the mayor of Marmaris Mr Mehmet Oktay has thanked all Marmaris residents for taking part in collecting help for Izmir's earth quake survivors.
After a magnitude 7.0 earthquake in the Aegean Sea struck Izmir, Turkey and the island of Samos, Greece the earthquake aftermath fell heavy on Izmir with 114 dead and at least 900 injured.
Turkish Republic President Mr Recep Tayyip Erdoğan and Greek Prime Minister Kyriakos Mitsotakis exchanged their condolences for the tragic loss of life from the earthquake that struck both countries.
A large number of residents in Marmaris and the nearby Rhodes have family members, relatives, friends in Izmir, and the news about the earthquake has shocked many of us. We are only humans so forgive us if we could not shed any lights on these events earlier. But as one of our long-term Facebook followers said that 'would be nice to get a Marmaris perspective from you guys' we decided to give it a try today on a more positive note.
The most devastating fact about this earthquake was that it happened during the pandemic when schools are closed and school children are on distance learning, which caused them to be at home at that hour.
So we say 'Geçmiş Olsun, Izmir' ('Get Well Soon, Izmir') for now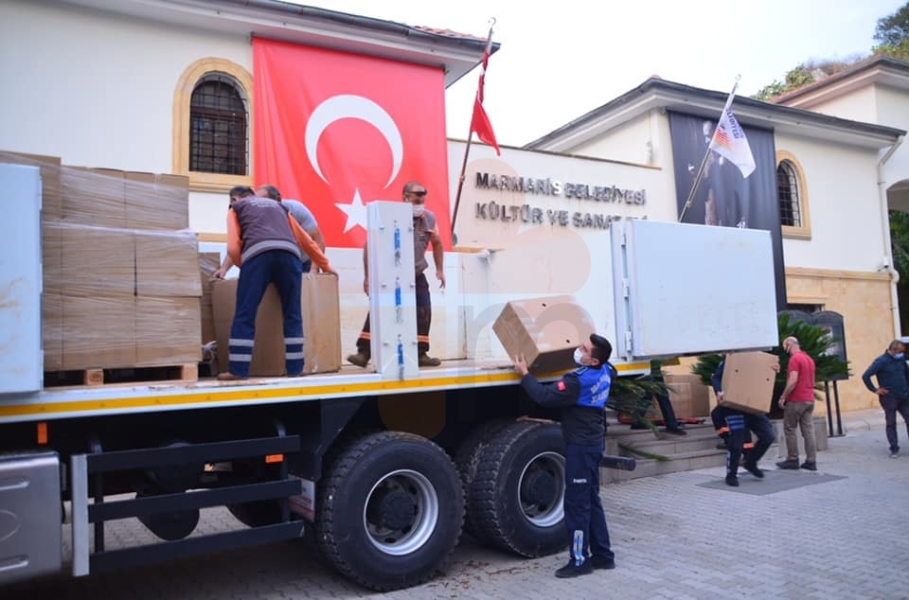 Photo credit: Marmaris Mayor's Mr Mehmet Oktay's facebook page