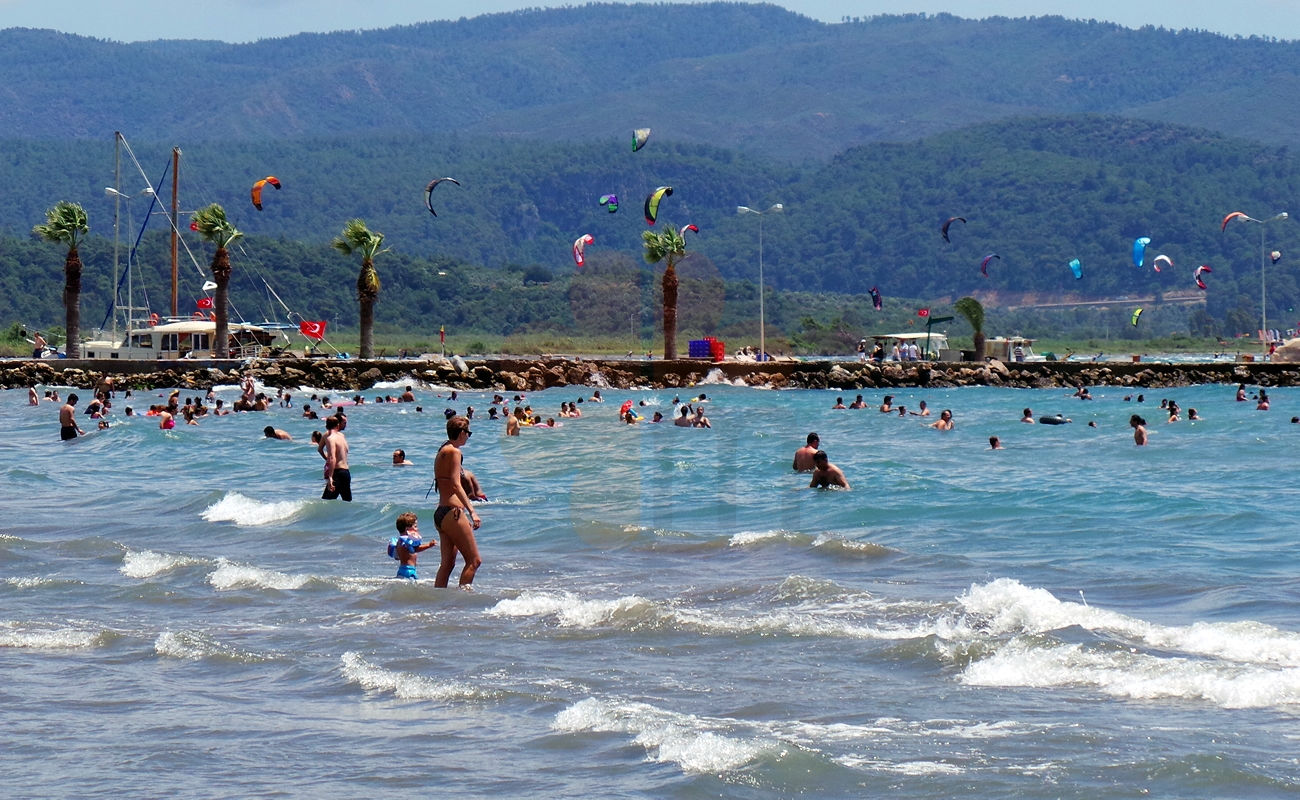 Gokova Akyaka Beach
Gokova Akyaka Beach is a popular beach located in the coastal town of Akyaka, situated on the southern coast of Turkey, along the Aegean Sea. Akyaka is part of the Muğla Province and is known for its natural beauty, clear waters, and unique architecture.
Gokova Akyaka Beach is particularly famous for its stunning scenery, surrounded by pine-covered mountains and crystal-clear waters. The beach is located at the point where the Azmak River meets the sea, providing a picturesque setting with a combination of freshwater and seawater.
One of the unique features of Akyaka Beach is the shallow and calm waters, making it an excellent choice for families with young children. Visitors can enjoy relaxing on the sandy shore, swimming in the gentle waters, and participating in various water activities such as paddleboarding and canoeing.
Besides the beach itself, Akyaka is known for its traditional Ottoman-style architecture, with old stone houses and wooden balconies that add to the charm of the town. The town has managed to maintain its authentic atmosphere and has been designated as a protected area, preserving its natural and cultural heritage.
Azmak River, which flows through Akyaka, is another major attraction. The river is surrounded by lush greenery and offers opportunities for boat trips, where visitors can explore the serene waters and enjoy the scenic views.
Overall, Akyaka Beach and the town itself are ideal destinations for travelers seeking a peaceful and beautiful setting away from the busier tourist spots. Its natural beauty, calm waters, and charming architecture make it a popular choice for both locals and tourists visiting the Aegean region of Turkey.