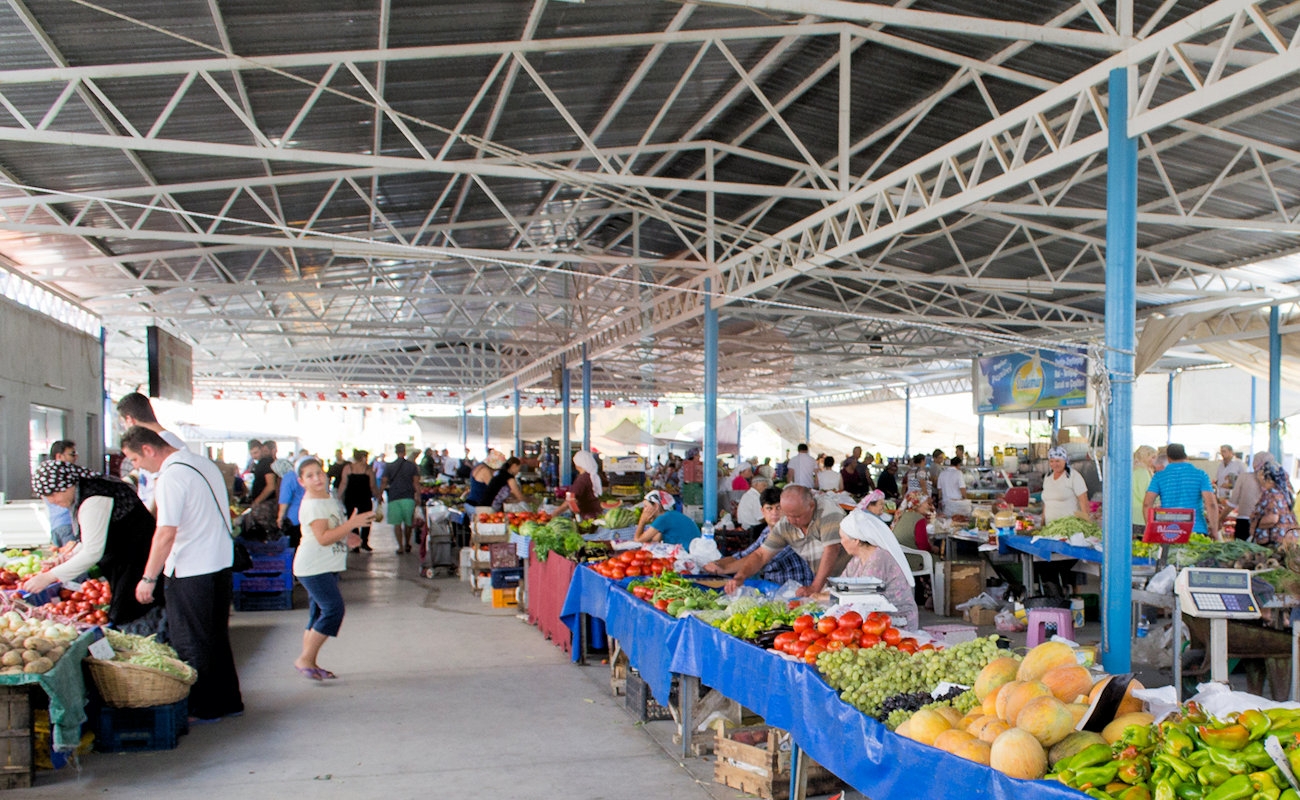 Food Market in Gokova. Turkish food markets are the place where locals buy fresh local produce, vegetables, fruit and even houseware and clothing. This particular market is in Gokova. It is one of the weekend markets and a real hidden gem. As it's off the beaten track, you'd most likely never stumble across it on a holiday in Marmaris. Gokova food market is tucked away the eucalyptus alley in Gokova amongst a local village and stalls include village eggs, fresh local produce and even fish market stall.
Most market stalls are run by local farmers, mostly women. At this time of the year the seasonal fruit are oranges, lemons and apples. While on the vegetable scene it is cabbage, lettuce, fresh greens, spinach. Fresh, colorful produce abounds on the food market in Gokova. Many of the market stalls continue to sell seedlings as it is the time to plant in Turkey. It is the keen gardener's time now.
Gokova market is located about 26 km out of Marmaris and worth a visit.
At the end of your shopping on the food market in Gokova you can always try local doughnuts and sweets right from a street seller.
Food Market Gokova
Food market in Gokova