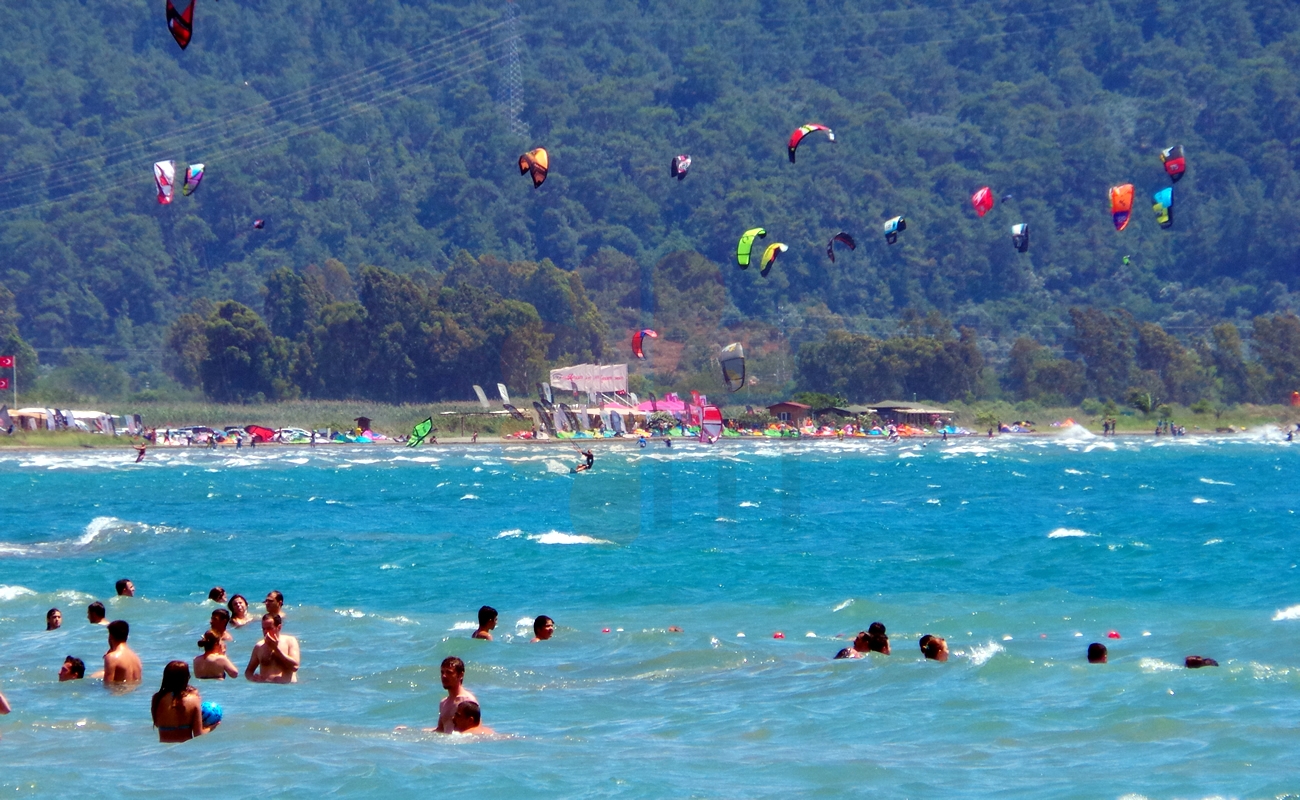 Akyaka Kite Beach
Akyaka Kite Beach. Akyaka is known as a fantastic destination for kitesurfing in Turkey. The combination of its windy conditions, shallow waters, and beautiful surroundings makes it an ideal spot for kitesurfing enthusiasts of all levels, from beginners to advanced riders.
The prevailing winds in Akyaka, especially during the summer months, create the perfect conditions for kitesurfing. The wind blows consistently, providing steady power for kiteboarders to enjoy their sessions on the water. The bay's shape and the presence of nearby mountains also help to funnel the wind, creating a reliable and constant breeze for kitesurfing activities.
Moreover, Akyaka's Kite beach and coastline offer ample space for kitesurfing, making it a safe and enjoyable location for riders. The beach area is typically not overcrowded, allowing kiteboarders to have enough room to launch, ride, and land without interference.
For those interested in learning or improving their kitesurfing skills, Akyaka offers kite schools and rental facilities. Beginners can take lessons from experienced instructors to get started in this thrilling water sport. Additionally, advanced kitesurfers can rent equipment and take advantage of the excellent kitesurfing conditions Akyaka provides.
Aside from kitesurfing, Akyaka offers plenty of other activities and attractions for visitors to enjoy, such as exploring the natural beauty of the surrounding areas, taking boat trips on the Azmak River, and enjoying the unique architecture and atmosphere of the town itself.
Overall, Akyaka is a must-visit destination for kitesurfers, watersports enthusiasts, and travelers seeking an unforgettable experience on the beautiful Aegean coast of Turkey.