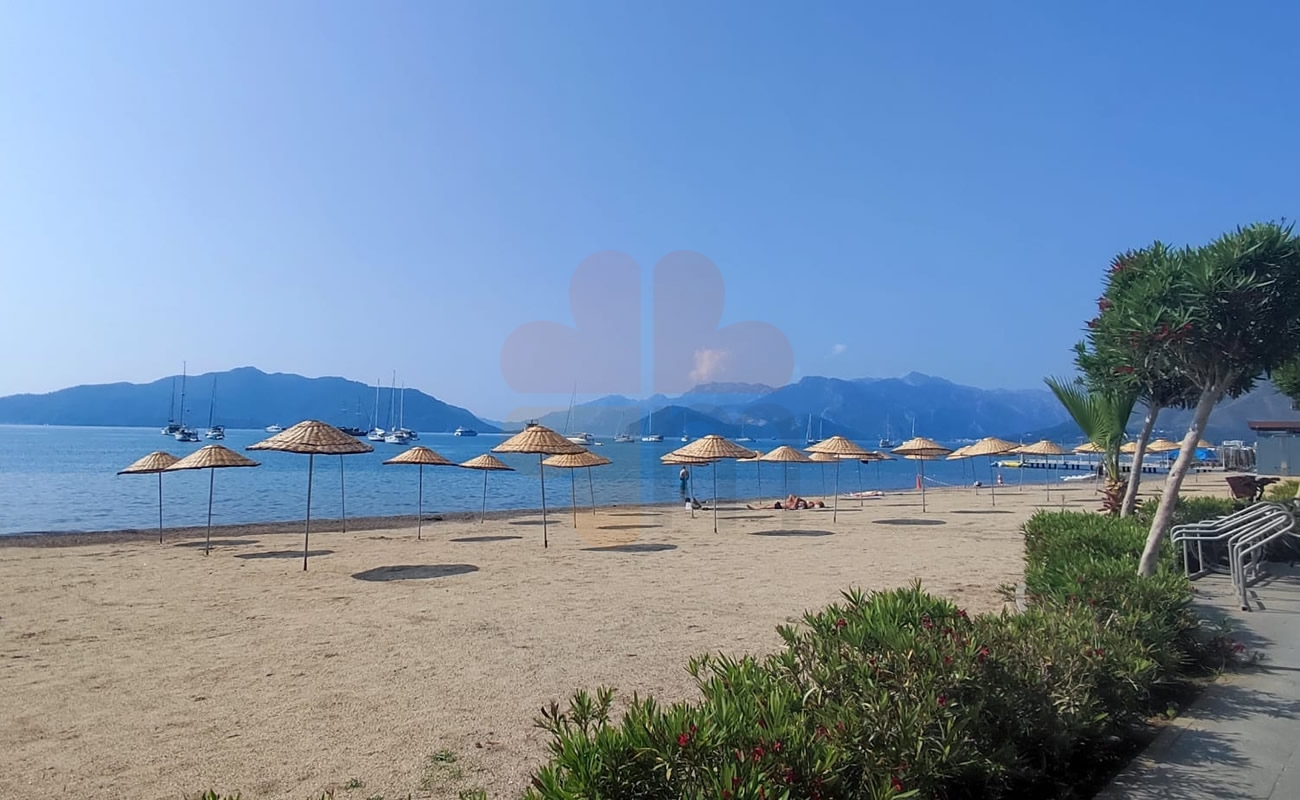 Marmaris Public Beach
Marmaris Public Beach is another popular beach destination in the resort town of Marmaris, Turkey. It is also referred to as Marmaris Town Beach or Marmaris City Beach. This beach is located close to the town center, making it easily accessible to both locals and tourists staying in Marmaris.
Key features and attractions of Marmaris Public Beach include:
Proximity to the Town: One of the main advantages of Marmaris Public Beach is its convenient location. It is within walking distance from the town center, making it an ideal spot for tourists staying in the heart of Marmaris.
Marmaris Public Beach Sandy Shoreline
Like many of the beaches in the area, Marmaris Public Beach offers a sandy shoreline where visitors can relax, sunbathe, and enjoy the sea breeze.
Marmaris Public Beach Water Activities
The beach offers various water sports and activities, including jet skiing, pedal boats, and banana boat rides. These activities provide opportunities for visitors to have some fun on the water.
Marmaris Public Beach Restaurants and Cafés
Along the beach, there are several restaurants, cafés, and bars where visitors can enjoy delicious Turkish cuisine and refreshments while overlooking the sea.
Beachfront Promenade
The beach is connected to a lively promenade, where visitors can stroll, shop for souvenirs, and experience the local atmosphere.
Nearby Amenities
Being close to the town center, Marmaris Public Beach has easy access to facilities such as shops, hotels, and public restrooms.
It's important to note that beach names and features can sometimes vary or change over time, so I recommend checking more recent sources or local tourist information when planning your visit to Marmaris Public Beach to get the most up-to-date and accurate information.