The project that is going to make bicycling friendly in Marmaris has continued now for over a month, and it is all looking great!
Needless to say the residents of Marmaris have to cope with the inconvenience of a lack or no road access at some points on the road at all, while the bicycle lanes are being built.
So far the weather has been great with very little rain which allows the road works to be continued even on weekends.
Here are the photos that we took yesterday (Sunday March 07th 2016). This shows that the project is running as scheduled and should be completed on time.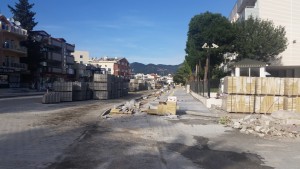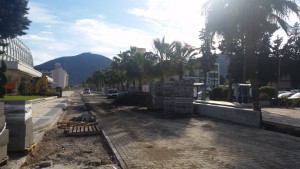 We will keep posting more photos and updates on the progress and completion of this great project in Marmaris.