We are happy to see that the cruise ships are making their way back to Marmaris and Turkey. New Mein Shiff 3 cruise ship is now on the way from Istanbul to Marmaris. The cruise ship is scheduled to arrive in Marmaris Cruise port as early as 7am tomorrow October the 4th. This 293 meter cruise vessel with a capacity of 2700 passengers in 1,253 passenger cabins will stay all day and evening until 23h00. The cruise ship Mein Shiff 3 has 15 passenger accessible decks (total of 18000 m2 / 193,750 ft2 outdoor deck space), with 11 restaurants/bistros, 12 bars and lounges, 2 swimming pools (1 covered), 3 Jacuzzi, 10 elevators. Marmarisinfo.com team will be in the harbour to welcome this cruise ship and take photos for our websites and you, our respected audience. If you are in Marmaris now, don't hesitate to take a trip down to the harbour tomorrow (Tuesday October 4th) to enjoy the views of this gorgeous cruise ship.
We wish Captain and his crew welcome to Marmaris Cruise Port and all the best on their future voyages.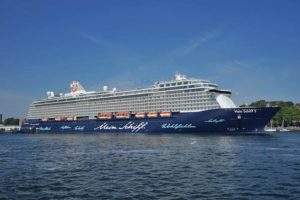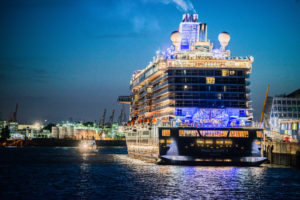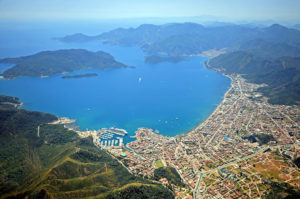 Marmaris weather has remained very warm and dry for most of the month in September. Yet the season is drawing to a close.  Temperatures are pleasantly mild – between 25 and 28 degrees during the day, falling to around 16 degrees in the evenings. The humidity which we feel in the hot summer months is gone. Up on the skies the full moon has been replaced by clear star-spangled skies and visibility is infinite.
Many of the shops in Marmaris and Icmeler, including the harbour have clearance sales now as they will be closing in a week or two.  If you want to shop with an instant 50% to 70% discounts, now is the time.
The ferry schedule for October and November have been published on https://www.blueguide.com
The international race week is scheduled for the 29th October to the 4th of November this year. This annual event will bring the sailing enthusiasts from around the world to Marmaris once again.