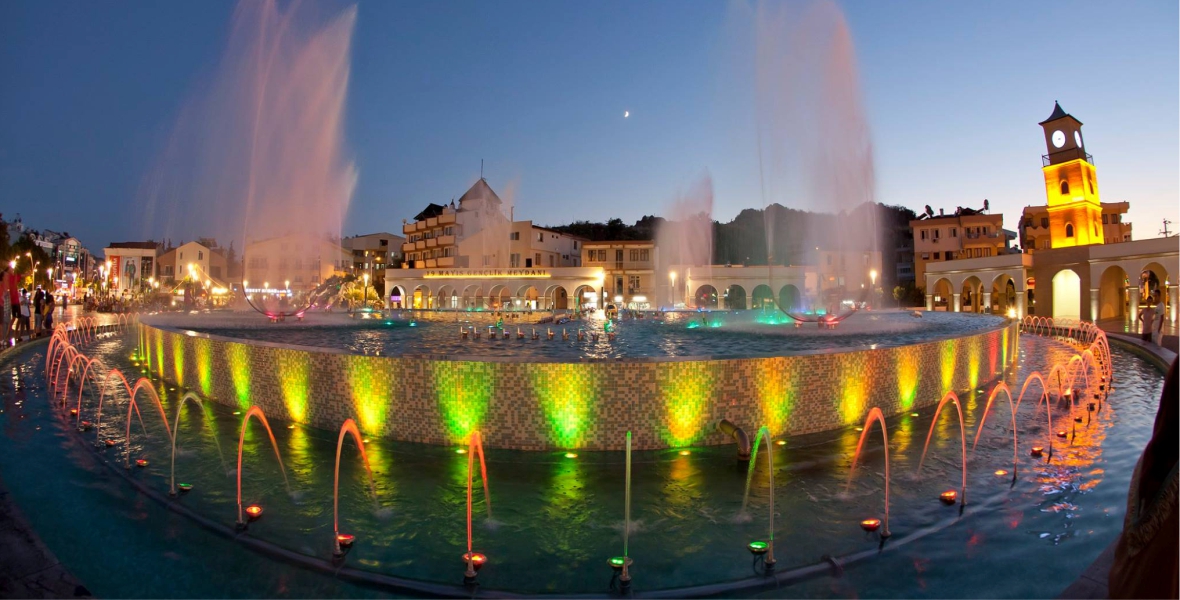 Marmaris Fountains
The new square in Marmaris is a prime example of the 'knock down the old and build up the new' strategy that is sweeping across Turkey. There used to be an old and tall building with a large supermarket, fastfood restaurants and some outlet shops. The old building and its height were "out of character" with other structures on that stretch of Marmaris main boulevard, and could set a "bad precedent" when additional developers would seek to build in the neighborhood.
The balance within the community has been restored within only one winter the old building was knocked down and the modern square has been completed in May.
The new square called Youth Square, with running fountains and even a clock tower in Marmaris, has become the place for open air concerts, shows and the place to celebrate the public holidays.
Marmaris Fountain show times at the new Youth and 19th May square begin at 21:00 or 09:00PM and 22:30 or 10:30PM and run for about 15 minutes. It is a wonderful combination of music, water and light.