RunMarisRun Marmaris Half Marathon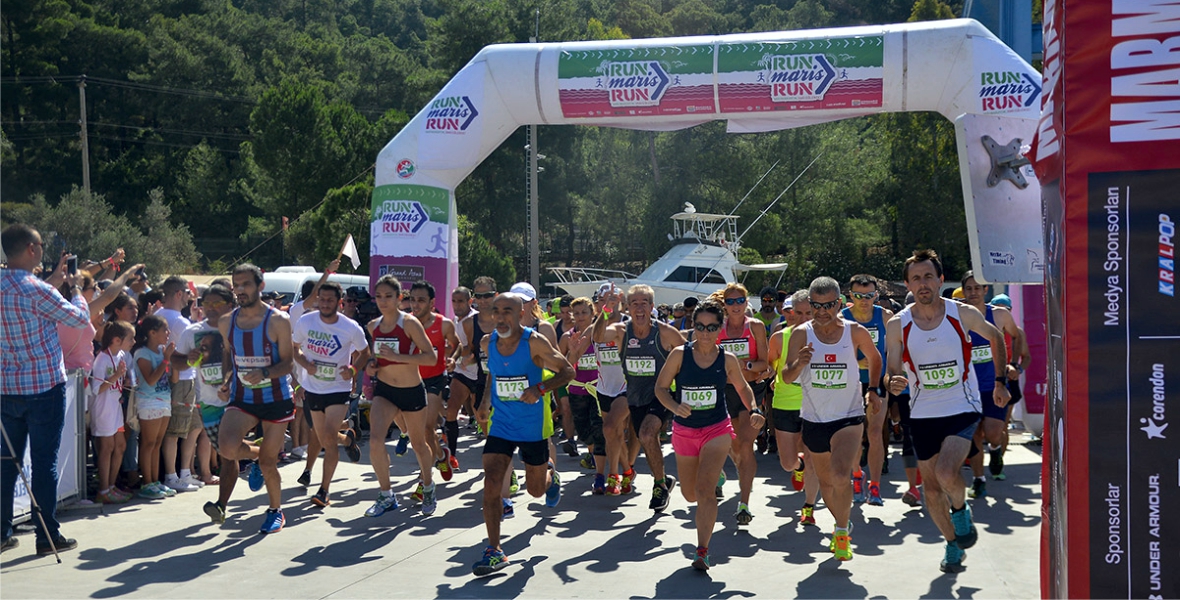 RunMarisRun Marmaris Half Marathon
April is going to be full with sports events in Marmaris, open to public both for cheering up and participation.
On April 01st Marmaris will be welcoming an important sporting event: the RunMarisRun. RunMarisRun is a half marathon that includes running for all ages from 7 to 70! You can sign up to take part in these great run events in Marmaris by filling in the registration form on the organizer's website.
Run & have fun in Marmaris!
Are you ready for a complete sports and entertainment experience with RunMarisRun half marathon?
Organized by Uzunetap in collaboration with Marmaris Municipality, RunMarisRun is in Marmaris on April 01, 2018.
The athletes could participate the race that envelopes 21,1 km, 10 km  and 0,5 km running courses, individually or in relay race category as team. Kids as well will be a part of the adventure with 'MiniMaris' Junior Run adventure race. Marmaris is going to thoroughly enjoy another weekend full of entertainment and sports activities!
We will be there for you to take the pictures on Marmaris Uzunyali or the Long beach, popular for walking and swimming too.
Uzunetap tarafından Marmaris Belediyesi işbirliği ile 2016 yılında ilk defa düzenlenen RunMarisRun Yarı Maratonu bu yıl üçüncü kez 1 Nisan 2018 tarihlerinde 7'den 70'e herkesi sporla buluşturuyor.
21,1 km (Yarı maraton), 10km, 5km (Halk koşusu) ve çocuklar için 0,5 km MiniMaris kategorileri ile koşulacak yarış öncesinde düzenlenecek konserler, makarna partisi ve biribinden keyifli aktiviteler ile spor ve eğlence dolu bir haftasonu sizleri bekliyor!