Marmaris Duathlon
10 March 2018

-

11 March 2018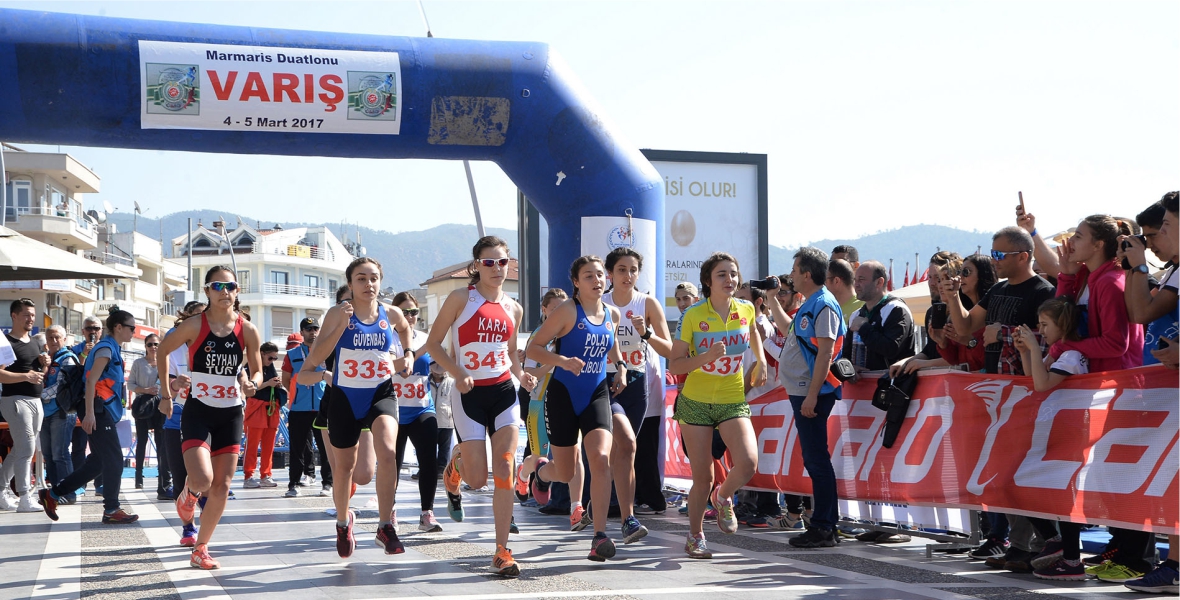 Marmaris Duatlonu – Marmaris Duathlon – Мармарис Дуатлон
Türkiye Triatlon Federasyonu 2018 faaliyet planında yer alan Marmaris Duatlonu 10-11 Mart 2018 tarihlerinde Marmaris'te yapılacaktır.
This spring Marmaris will host a number of sporting events: Marmaris Duathlon to start with. Marmaris Duathlon will take place on 10 – 11 March 2018 as part of the Turkish Triathlon Federation Activity Plan.
Этой весной в Мармарисе пройдут несколько спортивных мероприятий, начиная с дуатлона в Мармарисе. Дуатлон в Мармарисе пройдет с 10 по 11 марта 2018, эти соревнования являются частью плана деятельности Федерации по Триатлону Турции.